Mix it up this Friday and enjoy a networking happy hour at Devil's Martini North while also perusing items from local stylish boutiques at Sip, Shop & Socialize Mixer!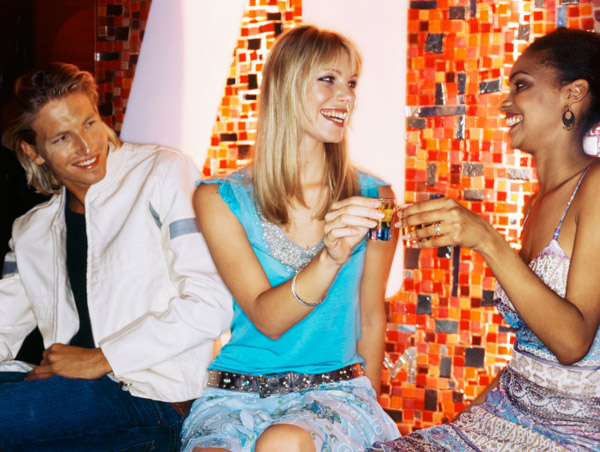 Guests who attend Devil's Martini North from 5 to 9 p.m. will be greeted with tasty and complimentary appetizers, house wine for $5 a glass and a special wine tasting on the patio!
The Vendors
Linda Merisola presenting
Livingdoll Shoppe Boutique
Elisabeth Krakora presenting
Stella & Dot Jewelry
Rene' Trujillo presenting
Brown Bag Party
Veronica Azar presenting
Chic Creations, Inc.
Mayva Kern & Jane Mccann presenting
Just Jane Boutique
Raquel Guardia presenting
Bagitgirl Boutique
Both men and women are invited to the social, which for the purpose of bringing guests together to mix and mingle for social and professional reasons, and presenting them with opportunity to discover and support unique local businesses that offer gifts, products and services.
"By combining business networking, happy hour specials, delicious food, and convenient shopping, there is sure to be something for everyone who attends this popular event."
Devil's Martini – North
10825 N. Scottsdale Rd., Scottsdale, AZ 85254 – 480.348.1666
The Sip, Shop & Socialize event was created by Raven Events, LLC.
About Raven Events: Raven Events produces, promotes, manages and hosts a wide variety of events such as wine tastings, exclusive dinner parties, live music events,
charity fundraisers, holiday galas, theme, costume and private parties as well as special happy hour gatherings and business network mixers. They also promote, market and brand businesses, products, services and business opportunities through the various events they produce.
"The signature events we create appeal to the more sophisticated yet fun-loving crowd comprised of men, women, singles and couples from all over Phoenix and Scottsdale. We work to elevate the quality of social and business events for Valley professionals."
For more information call 480.664.0228.