Ladies, what better way to celebrate the holidays than with a spa soirée featuring cocktails, appetizers and mini spa services? On Thursday, Dec. 10, Jurlique Spa at FireSky Resort will provide the perfect venue for spa enthusiasts with its Second Annual Spaliday Event.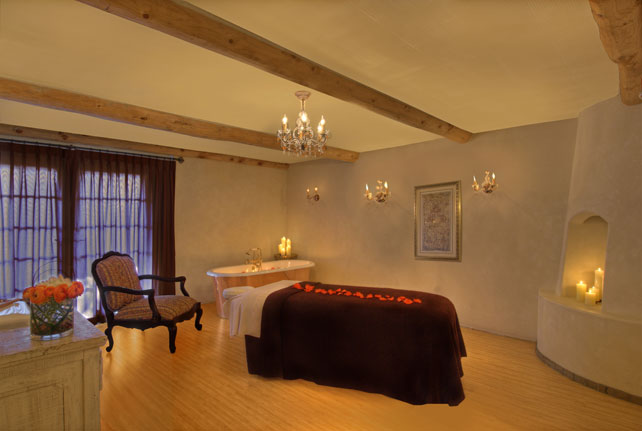 This "soirée of spa" will feature a mix of drinks, appetizers and mini spa services such as hand massages, make-up color matches, lip exfoliations, raffle prizes, gift bags, discounted products and deals on future spa treatments. Hosted inside Jurlique from 5:30 to 8:30 p.m., this not-to-miss evening for the females is open to resort guests and the public.
Jurlique would also like to introduce its guests to its Holly Jolly Spaliday Menu, which launched in mid November and is good through January 17. This merry menu features 20 to 35 percent discounts on select treatments, as well as seasonal treatments such as a gingerbread crème nourishing ritual, a pumpkin parfait antioxidant facial and a cranberry-and-fig manicure or pedicure. Learn more about the Jolly Holiday Spaliday Menu by visiting the Web site.
"Last year's Spaliday Event was so successful that we couldn't resist making it an annual celebration," said Jurlique Spa Manager Jeff Schott. "In addition to providing an occasion to savor the season and simply have fun, this gathering gives our team the opportunity to thank our loyal customers and to introduce ourselves and our spa to new residents and guests."
The Jurlique Difference:
Certified organic and biodynamic herbs from Firsky's own herb farms
Unique Bio-Intrinsic™ extraction method that captures the "life force" of the plants, enhancing their potency
Based on natural, plant-derived ingredients
Hypo-allergenic and pH balanced
Not tested on animals
No animal content
Biodegradable and environmentally friendly
Jurlique inspires people to health and well being through a holistic lifestyle
About Firesky Resort & Spa: FireSky Resort and Spa is an oasis of elements nestled in the heart of Scottsdale near Fashion Square, museums, golf courses and other favorite places that make Scottsdale such a favored destination. The grounds of the hotel stretch toward a sandy beach pool and a Mediterranean-inspired lagoon, as well as a torch-lit heated outdoor pool and hot tub surrounded by poolside cabanas and secluded fire pits. Inside, FireSky Resort and Spa enhances its advantageous setting by providing 204 beautifully appointed guestrooms and suites that inspire immediate relaxation, surrounded by the elements of fire and water, earth and air. Onsite is our 3,500 square-foot full-service Jurlique spa, where you can pamper yourself with any number of treatments (think massages, body wraps, facials, manicures).