Valentine's Day: a day of roses, chocolates, candy, passion and love… at least for those who have someone special in their life. For some, it can be a romantic and exciting holiday; for others it can be a depressing, dreaded, get me out of this country nightmare. For all you single ladies not looking forward to this Hallmark-created frenzy, make Valentine's Day about something other than a lover and plan an evening with just the girls. On February 13 (the day before Valentine's Day), the Westin Kierland Resort & Spa is holding the "Confessions of a Shopaholic: The Movie" Party that is sure to put a smile back on your face. It includes everything a girl really loves: a delicious dinner, specialty cocktails, a chick flick, shopping and of course, your girlfriends!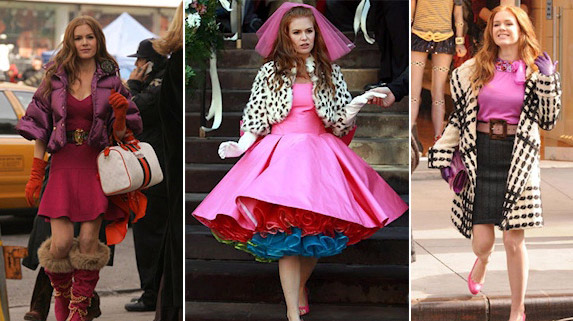 Start the night off with a toast to you and your girls and then head on over to Kierland Commons for a unique, VIP shopping experience at their celebrated retailers and boutiques. Then enjoy a three-course dinner in The Westin Kierland's signature restaurant Deseo followed by a screening of "Confessions of a Shopaholic: The Movie," starring Wedding Crasher's Isla Fisher and Hugh Dancy, on opening night. (The film is about a college graduate who is hired as a financial journalist in New York City to support her shopping addiction and falls for a wealthy entrepreneur. It is based on the novel "Confessions of a Shopaholic" by Sophie Kinsella.)
"Confessions of a Shopaholic: The Movie" Party on Friday, Feb. 13 includes:
· "Shopper-tini" toast upon arrival
· Three-course dinner in deseo
· VIP shopping event at Kierland Commons
· Themed gift bags for each guest with gifts, products, offers and more!
· Transportation to and from the movie
· Special showing of the "Confessions of a Shopaholic: The Movie"
· Popcorn and soda at theatre
Individual tickets are available for $75 per person (based upon limited availability). To book, guests can call 480.624.1202 or log on to the resort's Web site for more information at www.kierlandresort.com.
About The Westin Kierland Resort & Spa:
The Westin Kierland Resort & Spa is a four-diamond Resort located in the heart of Scottsdale, Arizona. The Resort features 732 rooms, 55 suites and 32 casitas; 175,000 square-feet of indoor and outdoor function space; eight food and beverage venues; a full-service spa; an elaborate water park and lazy river; Westin Kids Club; and the 27-hole Kierland Golf Club. As an added benefit, The Westin Kierland is adjacent to Kierland Commons, one of the hottest shopping and dining districts in the Valley. For more information about The Westin Kierland Resort & Spa please visit www.kierlandresort.com or call 480.624.1000.