It's no secret that social media has become a big part of our everyday life. Whether scrolling through your Instagram feed or looking up new restaurants on Yelp, we rely on it for information or to keep us in the know.
So how does it help grow a business? On Friday, November 30 Dames Collective Phoenix  – the ultimate networking group for female leaders, entrepreneurs and innovators – is giving some serious expert advice about how you can use social media to grow your brand and company. The Morning MindFUEL session will cover the in's and out's of Instagram, Facebook, Twitter, Snapchat, Pinterest, and more.
Hosted at brand new boss babe workspace, The Emerald, the informative event will feature an open Q&A session after the social media panel, networking with other Phoenix boss ladies and creatives and best of all, mimosas plus Press Coffee.
Meet the panel of social media superstars on November's bill and snag tickets before they are gone here.
Samantha Abrahart is a 27-year-old CEO that started as an intern. Abrahart worked in the fashion industry for years and learned everything she possibly could about operating a business. She worked for both big and small apparel companies for 6+ years in Los Angeles and with each experience she took in whatever she could. In January 2017, Abrahart started the all-female company, The Mayfair Group. It began as a brand representation company that offered services of social media, sales, creative content, and public relations. Today it is has evolved into much more than that. The Mayfair Group has become the "go-to" company in the fast/contemporary fashion industry for building a brand. Now in its second year, The Mayfair Group has seven full-time employee's and is growing everyday. The company is projected to hire quite a few more females by early 2019 and even roll out its own merchandise division by end of this year. Abrahart is excited to continue to evolve as her industry does and grow The Mayfair Group to become a household name in the fashion sector.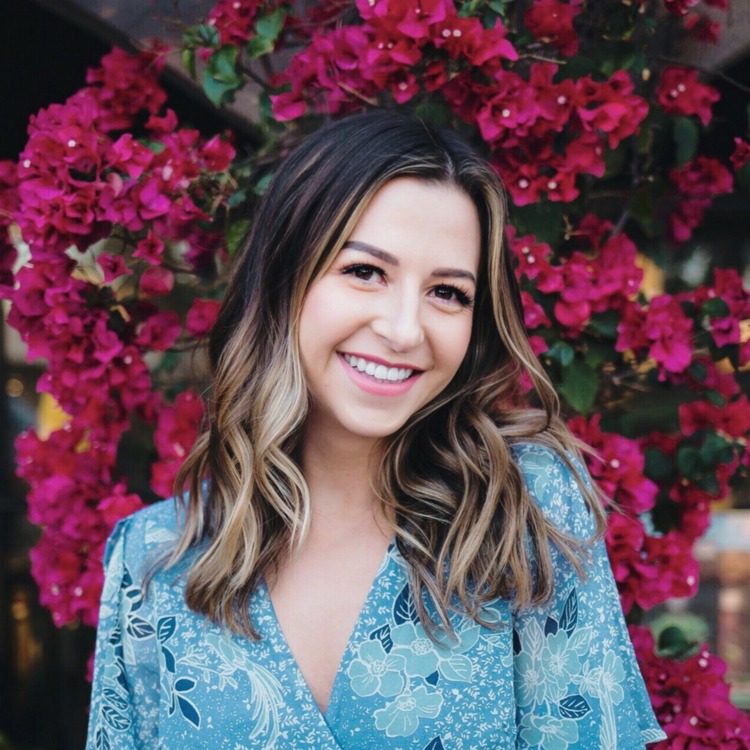 Becca has always had a passion for marketing, branding, writing, and content creation and started According to Bbooks in 2017 to work hands-on with small- to medium sized lifestyle brands and businesses to implement organic social media and Facebook advertising strategies in order elevate their brand and reach. Unlike other agencies, they understand that creating messaging for lifestyle brands is a long-term game of strategy, not just cranking out day-to-day content. They'll work to understand your goals and provide seamless integration with other components of the consumer experience to ensure exponential growth.
Hillary Houghton | Associate Director of Social Media Services, OH Partners
Hillary Houghton currently leads the social media department at OH Partners, Phoenix's largest advertising agency. Since launching her first Facebook campaign in 2009, Hillary has been a champion for businesses embracing the power of social media. Her career has revolved around helping brands bring their unique story to life digitally, serving as counsel to more than 75 clients at local, national and international levels. After her time as a social media specialist for the University of Arizona, Hillary took her experience to Silicon Valley, helping launch an online presence for a nonprofit dedicated to helping women get out of domestic violence safely. In 2014, she found her home at Phoenix-based advertising agency OH Partners, where she has built a team of 7 specialists dedicated to strategically guiding clients in online communications. When she's not hustling around at work, you can find her jetting off to colder weather or binge-watching Criminal Minds… for the 3rd time.
Learn more about Dames Collective at www.damescollective.com, check out the Phoenix Chapter's upcoming events at www.damescollective.com/phoenix and follow them on Instagram at @damescollective.phx.