Biltmore Fashion Park is not just our grace land for world class shopping and fine dining, it's now home to Movies in the Park series every Friday night through December 11! And with scheduled classics like Pretty in Pink, West Side Story and When Harry Met Sally, this free series under the stars could make for a perfect girls night out.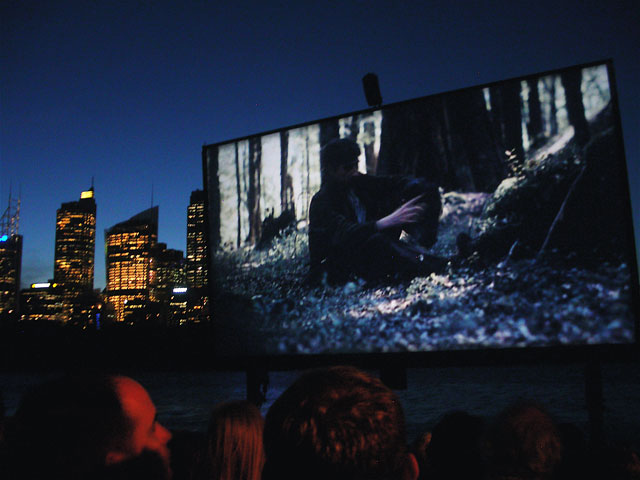 Films air at 7:30 p.m. in the Center Lawn.
Movies in the Park Schedule:
October 2- To Catch a Thief
Alfred Hitchcock's classic American film released back in the 50's features Cary Grant as a retired burglar who somehow gets thrown back into the game.
October 9- Sabrina
The chauffeur's daughter, Sabrina, has been in love with the youngest son of a very wealthy Long Island society family. To get over her crush, she travels to Paris. When she returns, as a lady, she sparks the attention of not just the youngest son but the eldest as well.
October 16- Pretty in Pink
A poor high school girl, who is not in the "popular" group, meets Blane, a wealthy and popular man on campus. She struggles with their differences and her best friend Duckie, who has always had a crush on her.
October 23- When Harry Met Sally
Billy Crystal and Meg Ryan star in When Harry Met Sally, a cute, funny and classic film about two friends, who don't believe men and women can be friends.
October 30- The Birds
Alfred Hitchcock's 1960's horror film, The Birds, is set in San Francisco and has you at the edge of your seat as vicious birds attack the people.
November 6- West Side Story
This touching musical portrays an unlikely match made from rival NYC gangs who fall in love.
November 13- Diamonds Are Forever
Sean Connery plays James Bond and investigates a diamond smuggling in this 1970's film.
November 20- The Graduate
Recent college graduate Benjamin Braddock is secretly having an affair with his father's business partner. But to make it even more dramatic, he starts to fall for her teenage daughter, Elaine.
November 27- Funny Girl
Funny Girl, starring the legendary Barbara Streisand, portrays the life of a comedienne Fannie Brice.
December 4- White Christmas
Two song-and-dance teams work to save a failing Vermont inn and become romantically involved.
December 11- Elf
The hilarious Christmas film starring Will Ferrell, portrays the life of a young boy who grows up with elves in the North Pole. When he's old enough to discover he's obviously not an elf, Papa Elf sends him to New York to meet his real father.
The films are shown in their original, unedited format. For more information, please call 602.955.1963.