Barrett-Jackson, the "World's Greatest Collector Car Auctions," is going full throttle and putting everything in high gear as next month's exciting event will mark its 40th Anniversary! See what the upcoming event, which takes place Jan. 17-23, 2011 in Scottsdale, has in store…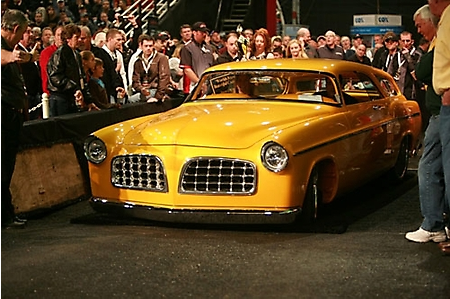 There's no better way to start the year off than with exotic, jaw-dropping cars that roll in for the famed Valley auctions. And the Barrett-Jackson Collector Car Auctions, founded by Tom Barrett and Russ Jackson in 1971, will be like no other with the celebration of its 40th anniversary lifestyle event.
The milestone event will include a collector car auction at Westworld, the 2nd annual Scottsdale road rally, a cruise-in and many other exciting activities. SPEED will broadcast 40 hours of live coverage during the six action-packed auction days in commemoration of the 40th anniversary. The anniversary will continue festivities throughout the coming year at each of its events in Scottsdale, Ariz., Palm Beach, Fla., Orange County, Calif. and Las Vegas.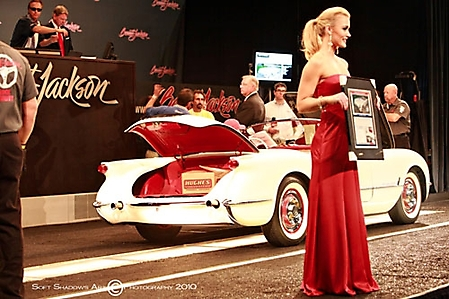 Barrett-Jackson Collector Car Auction 2010 – Scottsdale
Four Anniversary 1971 Model Vehicles from the "Barrett-Jackson Collection"
The 40th Annual Barrett-Jackson Scottsdale Auction in January and continuing with the company's other three events in 2011, Barrett-Jackson will offer bidders the opportunity to take home four collectible cars from the "Barrett-Jackson Collection." These special cars will each be from the 1971 model year to commemorate the first Barrett-Jackson auction, which was held in Scottsdale in 1971. One of the "Barrett-Jackson Collection" cars will be sold at each of the four auctions throughout the year.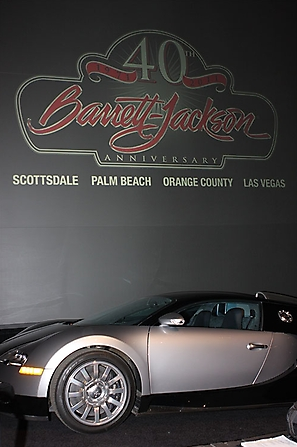 Barrett-Jackson Collector Car Auction 2011 – Scottsdale
The 2011 Anniversary Tour
Barrett-Jackson goes coast-to-coast! In partnership with SPEED, the four vehicles will travel together in a special Barrett-Jackson anniversary-themed transporter across the country to make special appearances at racetracks and grassroots events between the auction dates. Each car will then be delivered to its new owner in a special ceremony at the anniversary tour wrap up party during the September 2011 Las Vegas auction.
Plans for the coast-to-coast tour are underway and will include stops at each of Barrett-Jackson's four auction venues, including Scottsdale, Ariz., Palm Beach, Fla., Orange County, Calif. and Las Vegas. Between the auctions, Barrett-Jackson and SPEED will host events and promotions featuring the four 1971 cars from the "Barrett-Jackson Collection" at races and other automotive-themed events.
Enter to Win!
As the anniversary celebrations continue, a VIP package will be given away at each of the auctions, and a 40th anniversary DVD box set with exclusive interviews from Barrett-Jackson executives will be available for purchase. Also, subscribe to Barrett-Jackson's Facebook page, because 40 lucky subscribers per auction will take home tickets and merchandise!
For more information on this exciting auction, visit www.barrett-jackson.com.