What female doesn't miss the fab four from New York City? Now that the "Sex and the City" shows (and mediocre movies) are behind us, we can't help but feel like there's something missing in our lives. Well, something very sexy is headed our way. Don't worry, the over the hill stars are not going to be "sexy" in a third film. The hilarious "Sex and The Second City" by Arizona Theatre is back for its Version 2.0 and is making its way to the Herberger Theater Center March 10-20!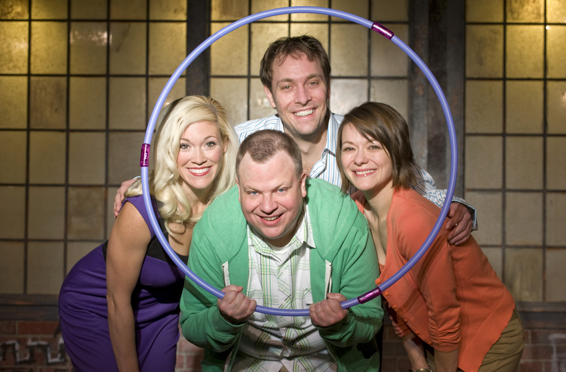 Photo by Michael Brosilow
From the empire that gave us such comedy giants as Tina Fey, Steve Carell, Stephen Colbert, Bill Murray, John Belushi, Gilda Radner and a whole slew of others, comes a new romp about the search for love in the digital age. Whether you've been poked, winked or tweeted–or even found love the (gasp) old-fashioned way–you'll LOL at this comical look at the technology that was supposed to make our love lives so much easier, but only made it that much more complicated.
"Sex and The Second City, Version 2.0," which is co-written by Kirk Hanley and Maribeth Monroe, includes some of the Second City trademark improvisation and audience interaction! So be prepared to join in on the fun and sexy comedy. The production will also feature a virtual appearance by Fred Willard!
*Contains mature themes and language.
Box Office:  602.256.6995
For more information on Sex and The Second City, Version 2.0, visit www.arizonatheatre.org.