Pablo Picasso is recognized as one of the most influential artists of the 20th century and those who get a chance to see his work are considered very fortunate. Well on Oct. 17, Valley residents can be so lucky as Child Crisis Center is holding a Picasso & Pinot: A Night in Barcelona fundraiser at the Bentley Projects.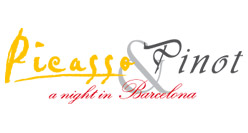 At this one of a kind event a private collector has generously agreed to show
The Graphic Works of Picasso
which include 18 original Picassos! Guests will also be able to drink wine, listen to music by a live Spanish band, bid on "Picasso-esque" art painted by the Children of CCC and enter a Tiffany & Co. raffle. For tickets please call 480.834.9423 or visit
www.childcrisis.org
.