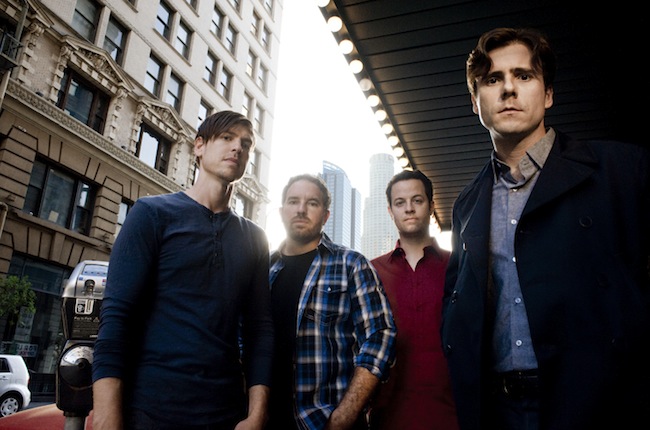 Image courtesy of Billboard.com
Arizona native band Jimmy Eat World is set to perform in Tempe this Thursday.
Where:  Marquee Theatre in Tempe
When:  Thursday, Oct. 30
Details:  The concert will begin at 6:30 p.m.
Check out five fun facts about the band below.
1.  The band is from Mesa, Arizona and started in 1993.
2.  June 2013 was Jimmy Eat World's most recent album, making it the eighth album they have produced together.
3.  Guitarist Jim Adkins and drummer Zach Lind have been friends since preschool.
4.  The band's third album "Bleed American," was released in July 2011 and had the most popular hit to date "The Middle."
5. The album "Chase the Light" was released in 2007 and is the band's highest charting album, reaching number 5 on the Billboard Top 200.
Featured below are music videos of the top songs to look out for.
Below is the music video for "The Middle," one of Jimmy Eat World's first hit songs.

Below is the music video for "Sweetness."
Below is a lyric video for the sweet and thoughtful song "Hear You Me" by Jimmy Eat World
For more information on Jimmy Eat World and their tour dates, visit the band's website.