When Dish at Scottsdale's The Shops at Gainey Village closed a while ago, we were pretty bummed. It was close to the office, and we loved to run there for quick lunch or some gelato. I was surprised to learn that The Kitchen, which just opened in Dish's former spot, was yet another market-restaurant concept. However, after trying a few of the menu items, I was convinced that The Kitchen has a lot to offer in the way of yummy food (for here or to go), wine, drinks and more.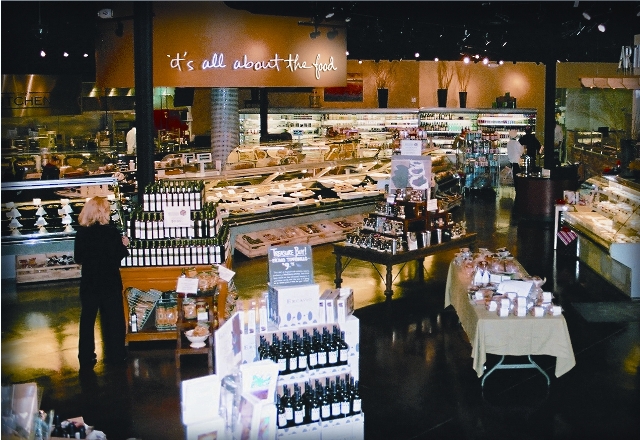 The center stage of The Kitchen is the deli counter that houses ready-to-cook meats and seafood, intriguing salads and all the makings of a wonderful charcuterie or antipasto platter. I even got to try an olive or two that I had never had before. My favorite part of this area are all the divine cheeses, in a variety of prices and types (The Kitchen even carries a few that are unavailable anywhere else in the state). I tried some incredible selections hand-picked by The Kitchen formager, Laura Hardwick. I'll definitely be hitting up The Kitchen prior to my next dinner party.
The bakery offers up heavenly pastries and desserts. Yazmin's Tiramisu might be one of the top renditions of this dessert that I've ever tasted; the Angel's Chocolate Pie was also a sinful treat, with three layers featuring a chocolate-chip cookie, chocolate mousse and homemade marshmallow. Nearby, you can pick up breads by Simply Bread and grab a cup of soup. If you're looking for a quick lunch, the halibut tacos are a top choice at the market, as are the eclectic varieties of pizza. We loved the sweet potato fries with cumin ketchup as well as the amazing beet salad. The espresso bar is also a must-stop for some fresh brew from Portland Roasting or an decadent milkshake.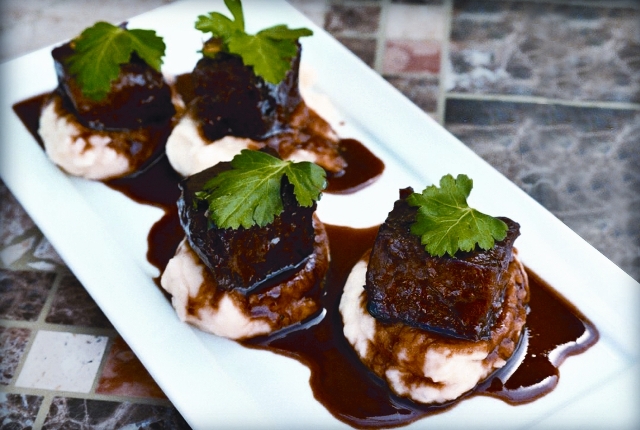 The cafe portion of The Kitchen opens at 4 p.m. and one of my favorite dishes was the Thai coconut oven-roasted mussels. The plentiful mussels were very unique and a great way to wake up those taste buds. The southwest crusted rack of lamb was also very flavorful and perfect for sharing. The accompanying couscous salad was my favorite part of the dish. The wine selections at The Kitchen are impressive with labels from all over the world–or you can pick up a bottle from The Kitchen wine shop and have it at the table for a $9 corkage fee. 8977 N. Scottsdale Rd. Ste. 502, Scottsdale, 480.612.0100.
www.thekitchenscottsdale.com.