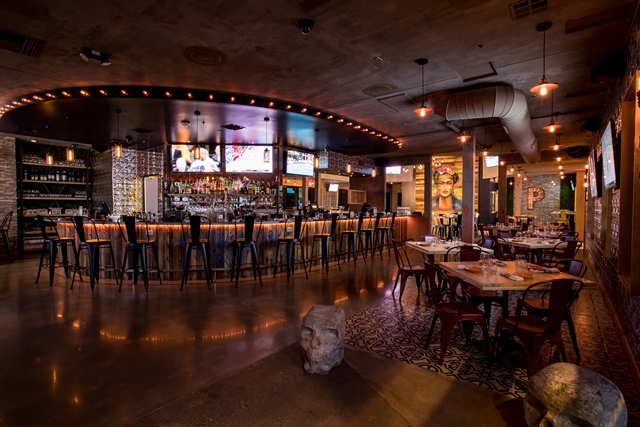 Whether you a seeking a new spot for a cozy date night or a catchup dinner with friends bursting with color and flavor, there is a new spot in Old Town that should be on your summer to-do list. El Panzon y Frida, found just behind W Scottsdale, boasts an eclectic menu from Executive Chef Paulina Martinez, that we were able to sample during a media preview, served in a beautiful space bursting with color, texture and an incredible hand-painted mural of Frida Kahlo.
To kick off what is sure to be a memorable meal, check out El Panzon's small but delicious cocktail lineup. The sage margarita, with Milagro silver, Cointreau, sage simple syrup and fresh lime, is a palate-pleasing mix of sweet, savory and tart while the dollop of sea salt foam on top is a unique, and pretty, alternative to a salt rim. For a dessert cocktail, the creamy coconut frappe reads like the ultimate summer sip with coconut milk and Malibu rum.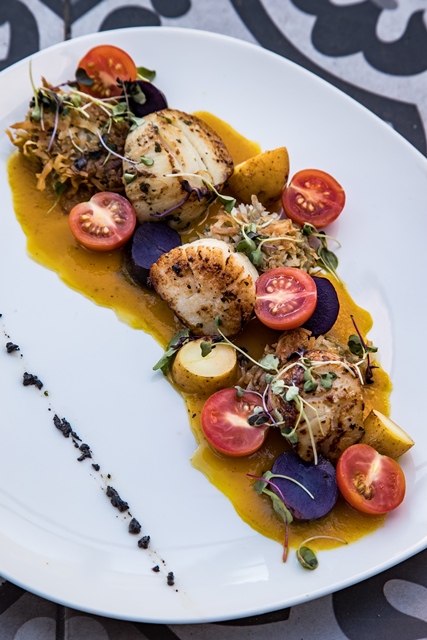 For starters, the delicate house gyozas are a vegetarian option chock-full beets, carrots and sweet potato, served with a tangy citrus soy sauce. Another light but flavorful beginning is the apple and arugula salad with warm goat cheese fritters. Both dishes are just enough to get the taste buds jazzed but are not over filling. (We also hear the grilled octopus is a must try.)
Though meat lovers can't go wrong with the bone-in ribeye (that gets bonus presentation points for being served over a Himalayan salt block) the seared scallops and coconut lobster was a table favorite. The colorful plating features bell peppers, potato, tomato and black garlic puree, served alongside the large, brown-edged scallops and lobster.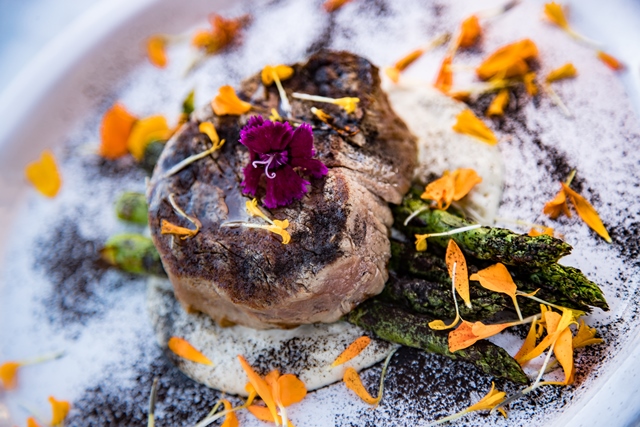 El Panzon y Frida serves lunch and dinner, and, every Tuesday through Sunday from 3 to 8 p.m., stop in for happy hour specials. Brunch is served all day on Saturday and Sunday, from 11 a.m. to 5 p.m. with 50 percent off all wine and bottomless mimosas for $15 per person.