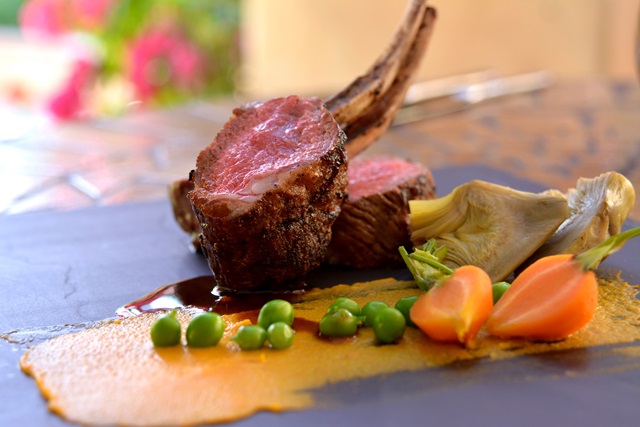 After celebrating its 20th anniversary, T. Cook's, of Royal Palms Resort and Spa, part of The Unbound Collection by Hyatt, has unveiled its delicious new summer menu. With the new seasonal menu, Executive Chef Todd Allison's strives for the perfect balance of flavors with a healthy twist.
Allison says: "For this year's menu, I really wanted these fresh flavors to take center stage, and I tried to incorporate different ways to present them on the plate. You'll see a lot of pickled vegetables and smoked tomatoes, which are my favorite, and we're even making our own bone broth by combining lamb, veal and chicken bones with our house-made mushroom stock. It takes about 48 hours to prepare and the bone broth is great for your immune system and adds the perfect balance to sweet and salty dishes."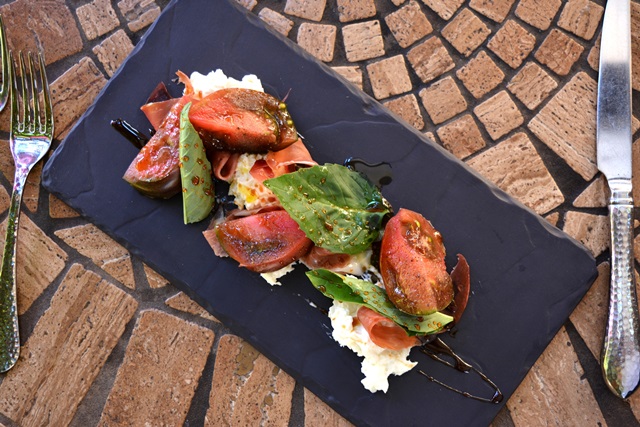 A selection of items from the new summer menu include:
Pan Roasted Alaskan Halibut ($38) with tart pearl onion, Fresno chili, orange bell pepper and pistachio pesto
Colorado Lamb Rack ($48, pictured) with baby artichoke, English peas, nantes carrot puree and vanilla demi glace
Lamb Tortellini ($17) with forest mushroom and bone broth
Abby Lee Farms Tomatoes ($13, pictured) with la querica prosciutto, burrata cheese (Chef's favorite) and aged sherry
Cacio E Pepe ($29) with house-made fettucine, spring vegetables, parmesan and black pepper
Bonus – Chef's Order: Spring Vegetable Salad ($12) with chopped romaine, haricot vert, corn, tomatoes, kale, radish and oregano vinaigrette & Grilled Venison Loin ($45) with morel mushrooms, green garlic, fava bean and melted leeks
For the complete summer menu, click here.