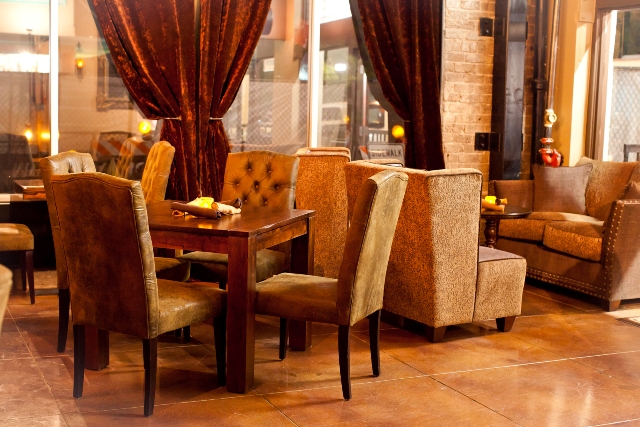 For East Valley dwellers, Historic Downtown Chandler is a must-visit for top-notch fare. The area hosts such amazing eateries as Urban Tea Loft,  El Zocalo Mexican Grille, Latitude Eight Thai Grill and many more. A new addition to this great lineup is Vintage 95, a new wine bar and lounge. Vintage 95 is the brainchild of Gavin Jacobs, who is no stranger to the Valley dining scene. Jacobs was with Tempe's famed House of Tricks for nearly a decade before launching Vintage 95 with former Tricks alum Mike Wahlberg.
Vintage 95 offers sophisticated-yet-affordable comfort food like bruschetta, gourmet flatbreads, soups, salads and sandwiches and a global wine selection (that tops 150 options) that suites just about anyone looking for an amazing wine-and-dine experience, whether it be a ladies' night out, a casual lunch, an intimate dinner or a comfortable midweek happy hour. "We saw the demand for a sophisticated-yet-welcoming wine hangout in Chandler, minus the upscale price tag," Jacobs says. Vintage 95 also boasts a rotating list of Arizona craft beers and innovative cocktails.
The Chandler wine bar's name refers to the building's street address; the building itself happens to be the town's very first post office at the corner of Boston and Oregon. Inside the post-office-turned-wine-bar is overstuffed comfy couches and seats, large rustic wood tables and flickering fireplaces (inside and on the patio), resulting in a cozy spot for diners and imimbers to sit and stay a while. Other Vintage 95 showpieces include the glass-enclosed wine room that holds all 150 and its accompanying chandelier. Vintage 95 in historic Downtown Chandler is open for lunch and dinner. www.vintage95.com.