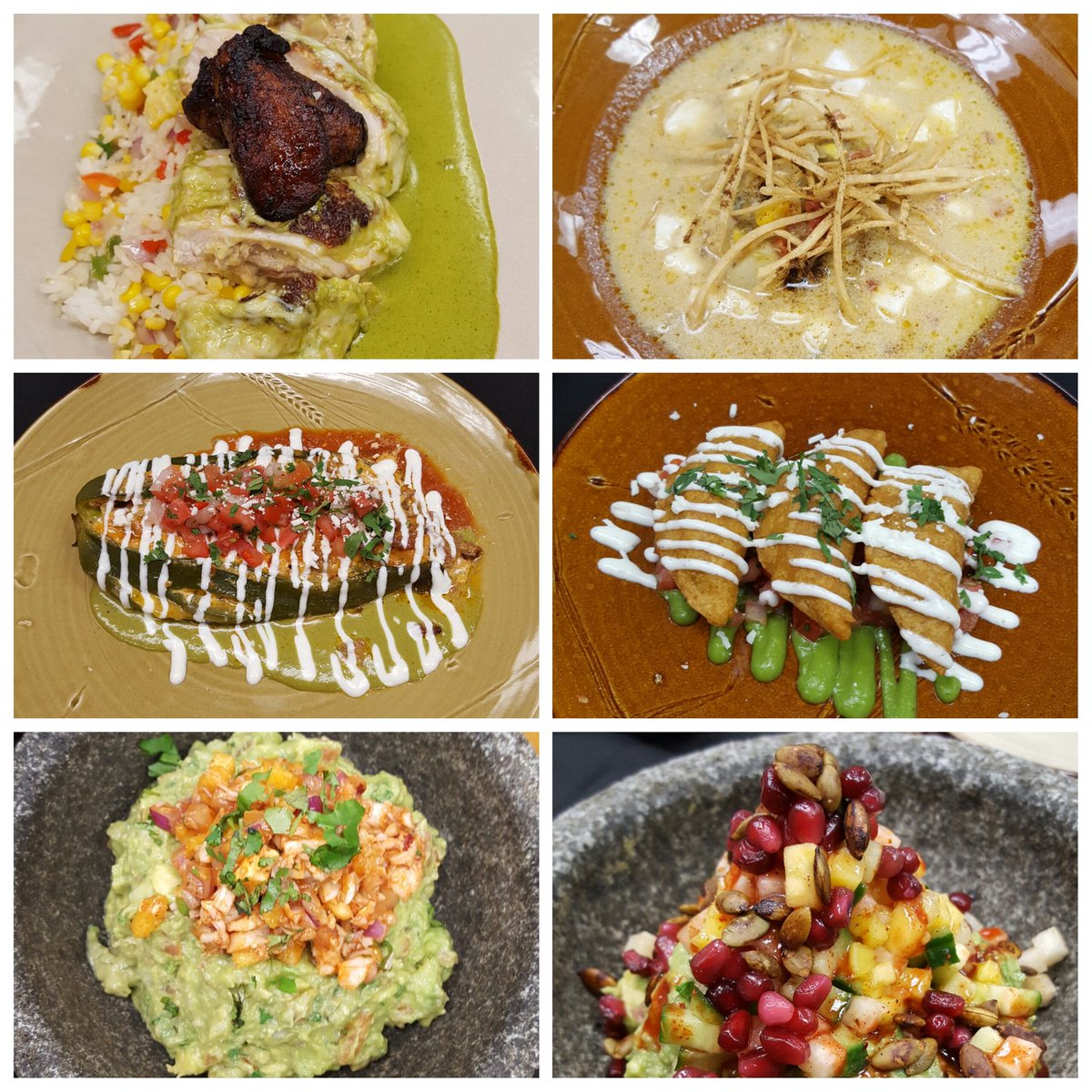 A few weeks ago, we were invited to sample some of the new eats from the just-released winter menu–with none other than Chef Richard Sandoval–at the kitchen in La Hacienda. Here are a few of our favorites:
Caldo de Queso: A glorious creamy concoction of chicken broth, potatoes, corn, hatch green chili, queso fresco and cream, this is an indulgent, dreamy soup to enjoy on a cool evening. 
Pomegranate guacamole: Sweet meets savory in this guacamole with mango, jicama, chamoy candied pepitas amd tajin. 
Alambre Chile Rellano: Our new favorite, this chile rellano is bursting with big flavors and savory ingredients, like skirt steak, bacon and chipotle aioli.
Pechuga a la Poblana: La Hacienda's answer to chicken cordon bleu, this stuffed chicken breast features rajas, mushrooms, carnitas, menonita, poblano cream and plantain salsa. The plate is filling and delicious and the plantain salsa offers some welcomed sweetness.
Stop by La Hacienda this winter to sample for yourself.