If you find yourself in South Scottsdale anytime soon, I've got a restaurant for you to try: Avalon, near McDowell and Scottsdale Roads. (This retaurant certainly won't jump out at you as you drive by, so keep in mind that it's near 3 Palms Resort. Park near the resort, though I'm guessing the circular driveway in front of Avalon will host valet service.) I stopped in for lunch one afternoon not too long ago to sample some of  Executive Chef Travis Watson's fare. (Chef Watson happens to be the former Corporate Pastry Chef for Fox Restaurant Concepts–what a cool gig, huh?)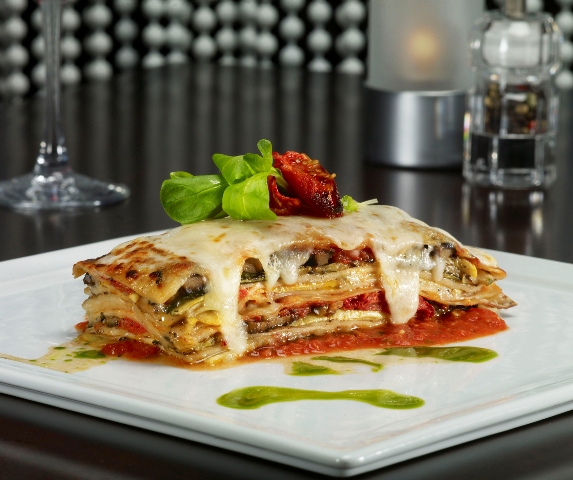 First off, Avalon is quite beautiful inside. Very contemporary-glam. The raised booths, the gorgeous wing-back chairs, the lovely blue-ish wood flooring and the eye-popping light fixtures at the center of the restaurant were what I remember most. Perfect girl's-night-out spot, me thinks. And while the patio wasn't fully complete during my visit, alfresco dining is also offered.
I was just as giddy about the food, as I was about the furnishings. The bacon and baby arugula salad was incredibly tangy with its sweet dijon vinaigrette and was chock-full of bacon. My favorite menu item, though, had to be the grilled vegetable and roasted tomato lasagna. Eggplant, squash, mushrooms, cloves of garlic and more made up these layers of goodness. I especially liked the crisped edges of the lasagna. The crispy free-range chicken tenders were quite yummy (and made for great leftovers), and I loved the accompanying blueberry-chipotle compote. The tenders were sided with tater tots–and though it was confessed to me that these were of the frozen variety–I devoured them. They were perfectly crisp and seasoned just-right. I know the frozen ones I've tackled at home never came out like that.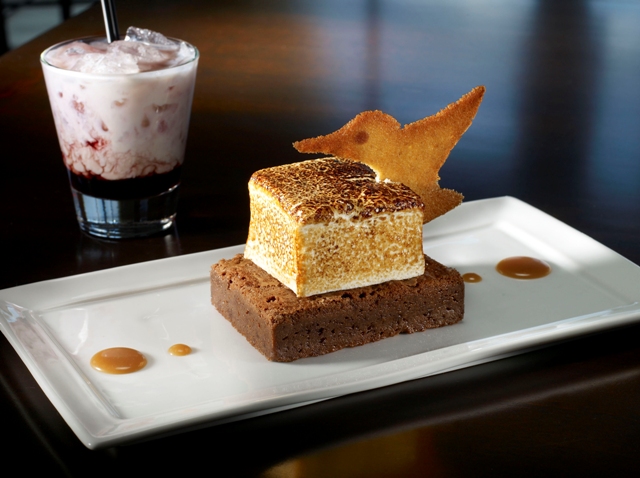 For dessert, I sampled Avalon's utterly sinful take on s'mores. Chef Watson's interpretation included an ooey-gooey brownie (yes) topped with an ooey-gooey, plump and scorched marshmallow (even better) and a few drizzles of caramel (awesome!) This was sweetness overload, but I didn't really care. And though my stomach didn't allow for much more, my dining companion did tell me that Avalon's bread pudding was pretty darn phenomenal. Next time, as I do hope to get to Avalon to try their dinner offerings soon. Avalon also offers breakfast–the cinnamon brioche French toast "pudding" sounds right up my alley–as well as late-night goodies and happy hour specials.  7707 E. McDowell Road, Scottsdale. 480.656.0010, www.avalon-scottsdale.com.