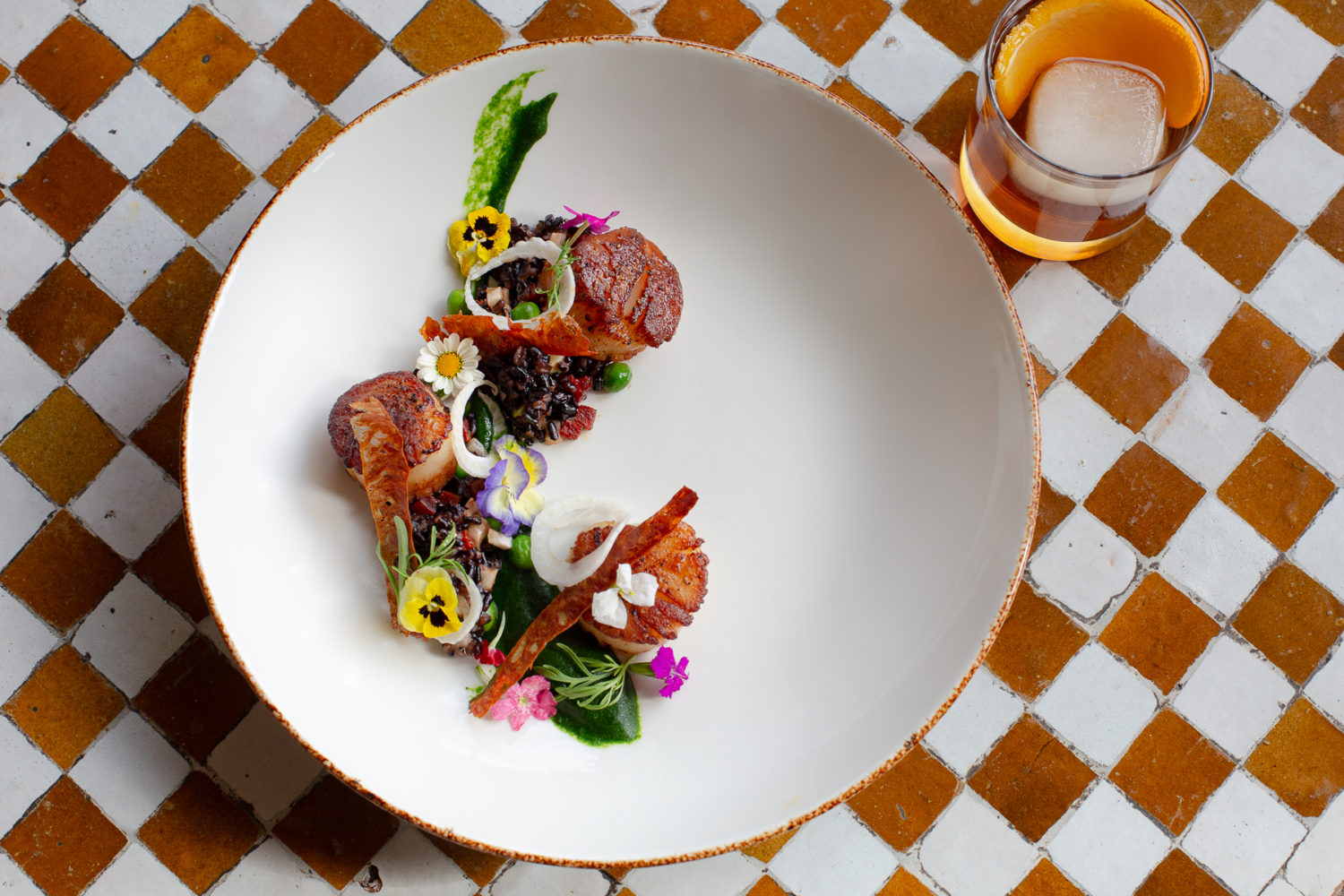 You don't need me to tell you that spring is a great time to be a Valley dweller…but I am going to anyway. We get to spend our days soaking up the sun at spring training games or on a poolside lounger instead of shoveling snow like much of the country. And this spring there is even more to celebrate with the debut of Prado's new menu at Omni Scottsdale Resort & Spa at Montelucia.
Before you even dig into the incredible new eats, now is a great time to book a little close-to-home holiday at the resort, whether you're settling in for a treatment at Joya Spa, hitting one of the relaxing pools or simply relishing quiet time in Omni's luxury accommodations. My favorite spot? Poolside at Kasbah. Though the pool is family-friendly, it is quite mellow, offering the perfect spot for catching rays and sipping cocktails (or my current favorite, the refreshing and spring-ready Citrus Path Hazy IPA, which is a collab with Huss Brewing that uses the resort's on-site citrus. Guests can enjoy the IPA at Prado, Mbar, Taqueria Centro, one of the resort's three pools or purchase a six-pack to go at Crave Café.)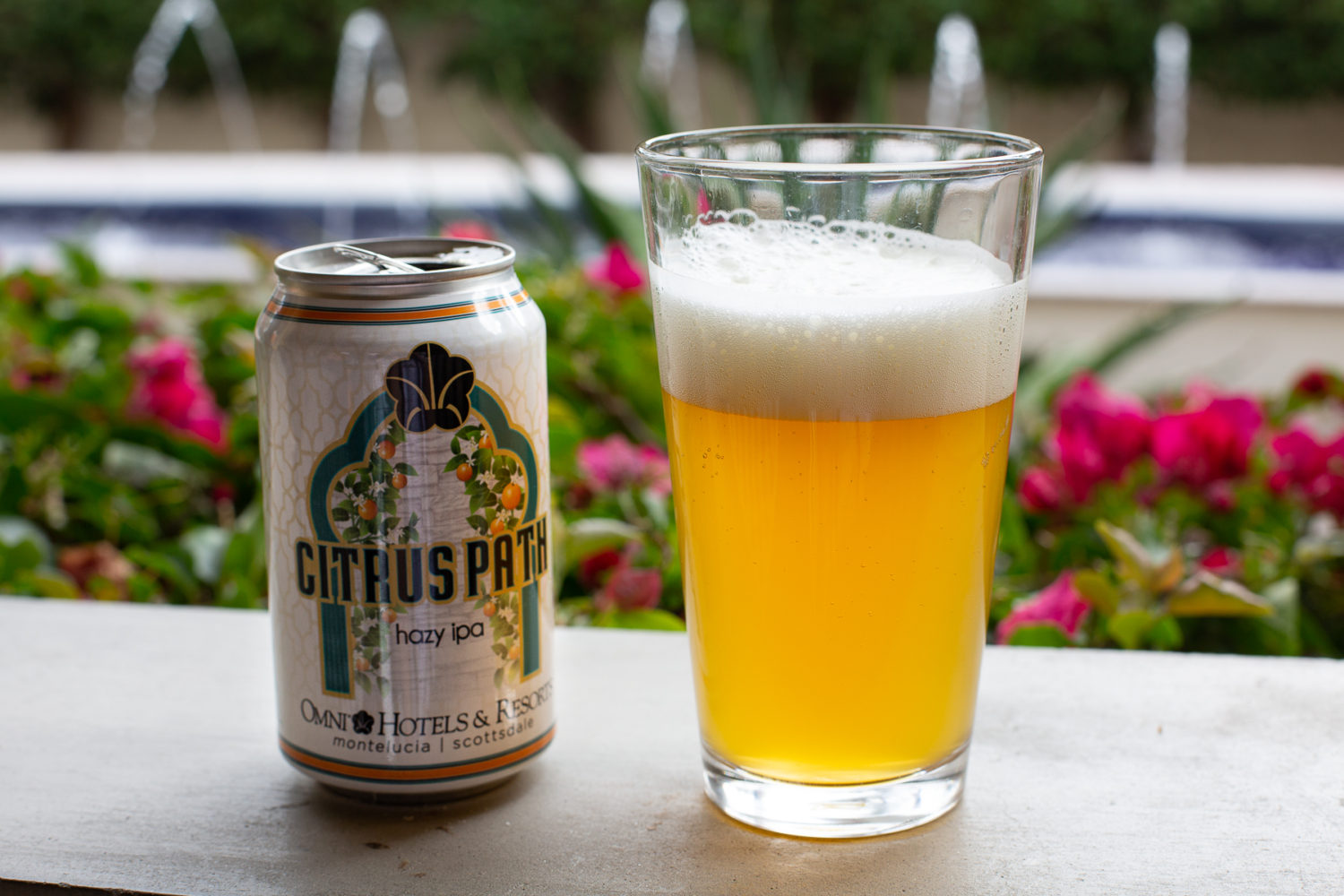 Back to the eats: Prado is one of our favorite Valley restaurants, with an appealing trifecta of a terrific patio, a luxurious-but-welcoming vibe and amazing paella. Though it is nearly impossible to pass up Prado's star dish, I promise it is worth giving the new spring plates a try.
Among the fresh appetizers is burrata with a picture-perfect presentation of poached apricots, capers, smoked Marcona almonds and balsamic reduction. This starter truly has all.the.things. The creamy cheese against the crunch of the almonds; the sweet apricots balance the salty burst provided by capers. Divine.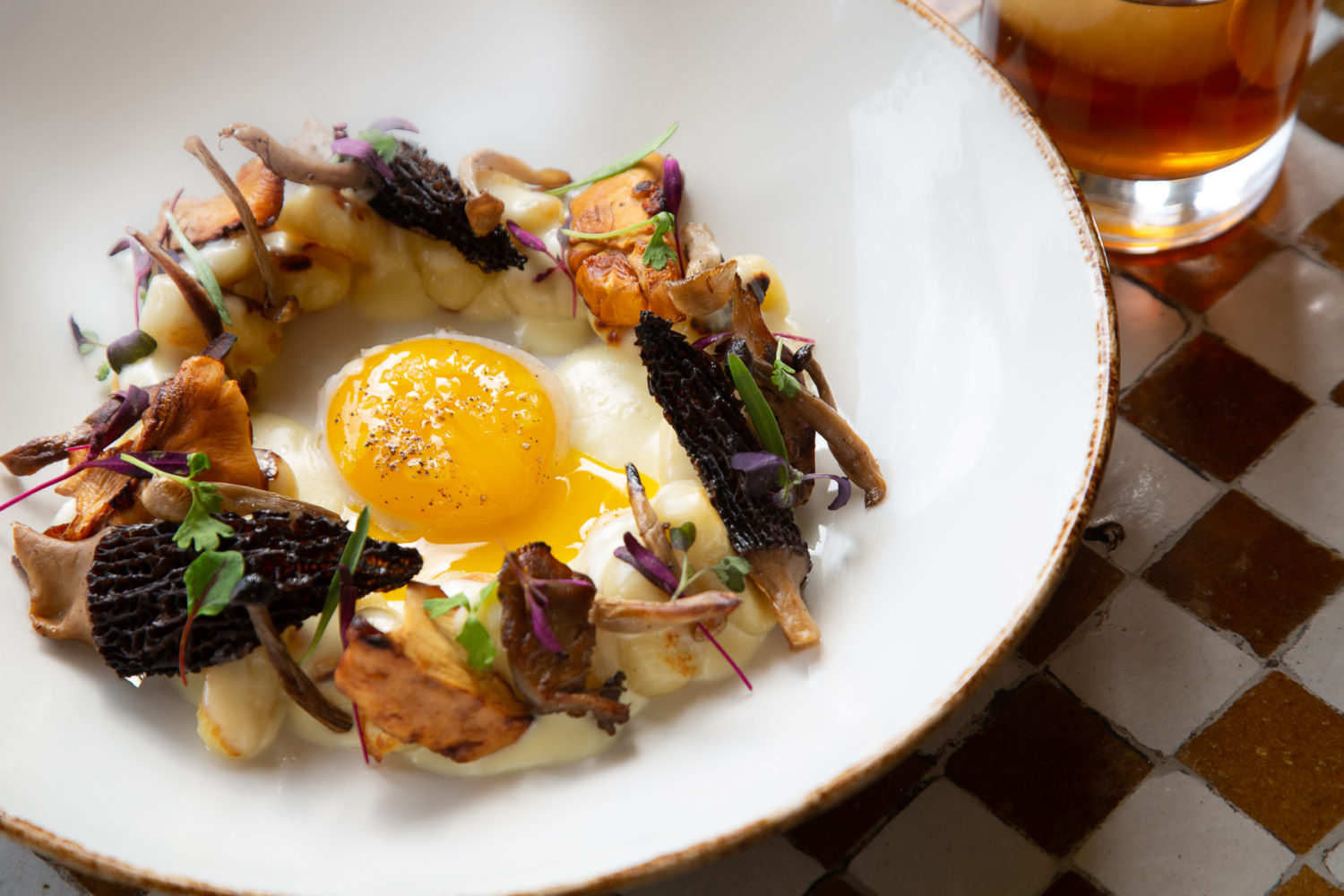 Several new seafood dishes also grace the new menu, including entrees of sea bass, seared diver scallops and lobster linguine. For a lighter seafood offering, the (mighty big!) mussels and clams, in a saffron broth, and the grilled Spanish octopus, with fondant potato, saffron aioli and pickled chili, are heavenly. Doubling up on the grilled baguette that pairs with the mussels and clams is a good idea, since there is no way you'll want to waste a drop of the decadent broth.
Though I will order seafood nine times out of 10, the wise little devil on my shoulder told me to try the new wild mushroom gnocchi. The presentation alone made me gasp. A glorious wreath of delicately placed gnocchi, each topped with a hefty slice of mushroom and a translucent sliver of parmigiano-reggiano. In the center, a perfect duck egg. To round out the dish, a layer of rich truffle cream. Each fairy tale bite of gnocchi, mushroom and cream, dunked in runny yolk of course, made me close my eyes and really savor–like the most decadent comfort-food dish ever that I never wanted to end.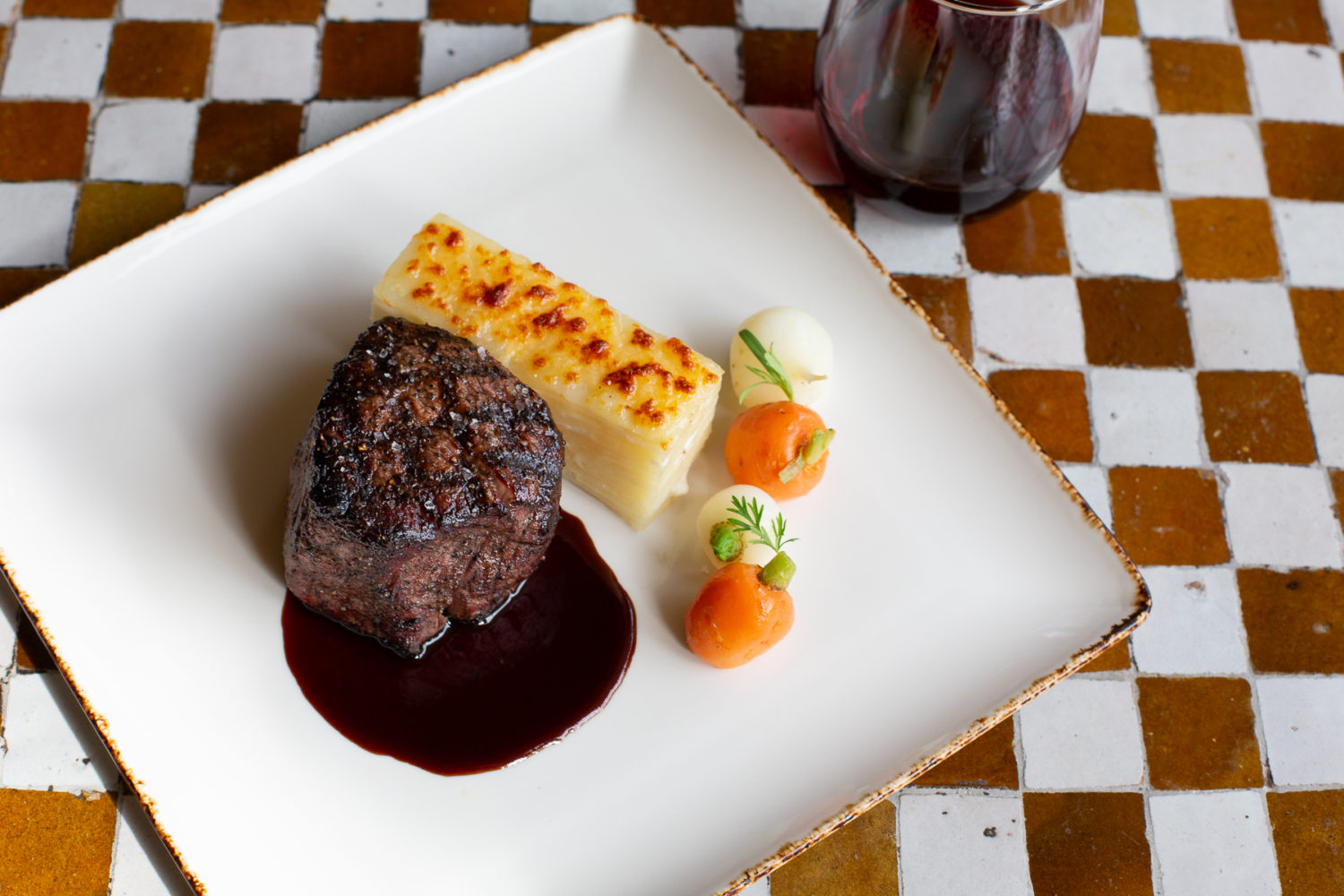 Prado's spring menu also features several meaty options, including pork chop, a lamb rack, braised short ribs and more. The resort restaurant is open for breakfast, lunch and dinner.