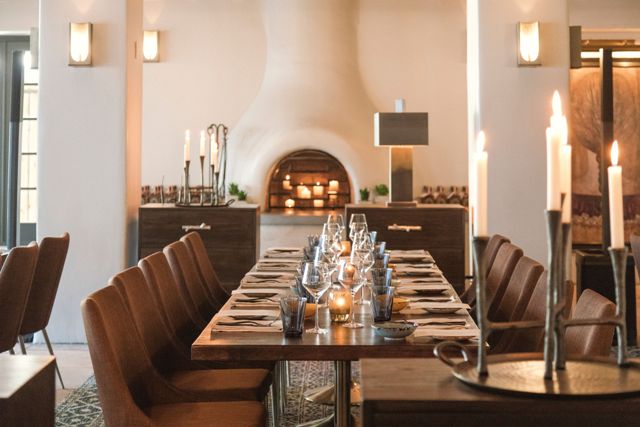 After a busy summer break, La Hacienda has opened its doors at Fairmont Scottsdale Princess with a fresh look, a major patio upgrade, the addition of a sleek tequila lounge and new lineups of authentic Mexican eats and creative cocktails.
As a beloved dining destination, fans can still expect a few longtime menu favorites and the welcoming ambience that they are used to—and a whole lot more. Though still cozy and inviting, the space is brighter and sleeker, with a new open and airy bar area that invites guests to linger a while and enjoy some serious tequila options. (La Ha just welcomed a second Tequila Goddess!) Another major change, the handsome, rich tequila lounge offers a comfortable spot for imbibing with an intimate group. The expanded patio and outdoor lounge area (pictured below) are sure to heat things up as the weather cools down.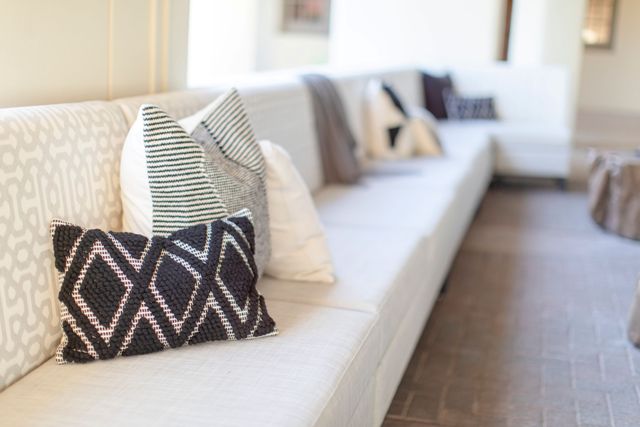 Before digging into the amazing new eats, the cocktails deserve some serious love. Per usual, the margarita lineup at La Hacienda is spectacular, especially the refreshing, traditional lime margarita. The shadys are also super-refreshing, each featuring a Mexican lager or IPA (we love the apricot option). For a truly special sip, opt for one of the smoked varieties–lavender, rose or port. The rich flavors are perfect for fall and the addition of smoke (your glass will literally be smoking) balances the sweetness deliciously.
Among the new starters are fresh guacamole options, like the bright sandia and the sweet esquites options. And though they are "small" plates, the flavor is "big" with the sweet corn tamales, served with a mole trio, and the tangy seafood ceviche. Longtime fans will also be pleased to see the lobster tacos still on the small-plates bill.
The new meaty options at La Hacienda should be required eating at La Hacienda. Don't let the size of the dishes intimidate you; that is what to-go boxes are for. The short rib barbacoa is a favorite, with tamarind mustard barbecue, gremolata and a refreshing, creamy poblano yogurt. The baller pork chop, with chicharron and three moles, is a must-try–and try not to fight over the crispy skirted edge pieces. Lastly, the super-tender smoked adobo chicken (pictured) is beaming with smokey flavor, paired with salsa cruda, crema and xni pec.
Because the new atmosphere will make you want to stick around a while, order up the forever-favorite, the flaming coffee cocktail, to help you settle in. The famous cocktail with quite the tableside fanfare received a serious upgrade with a super-sleek new cart that you need to see to believe.