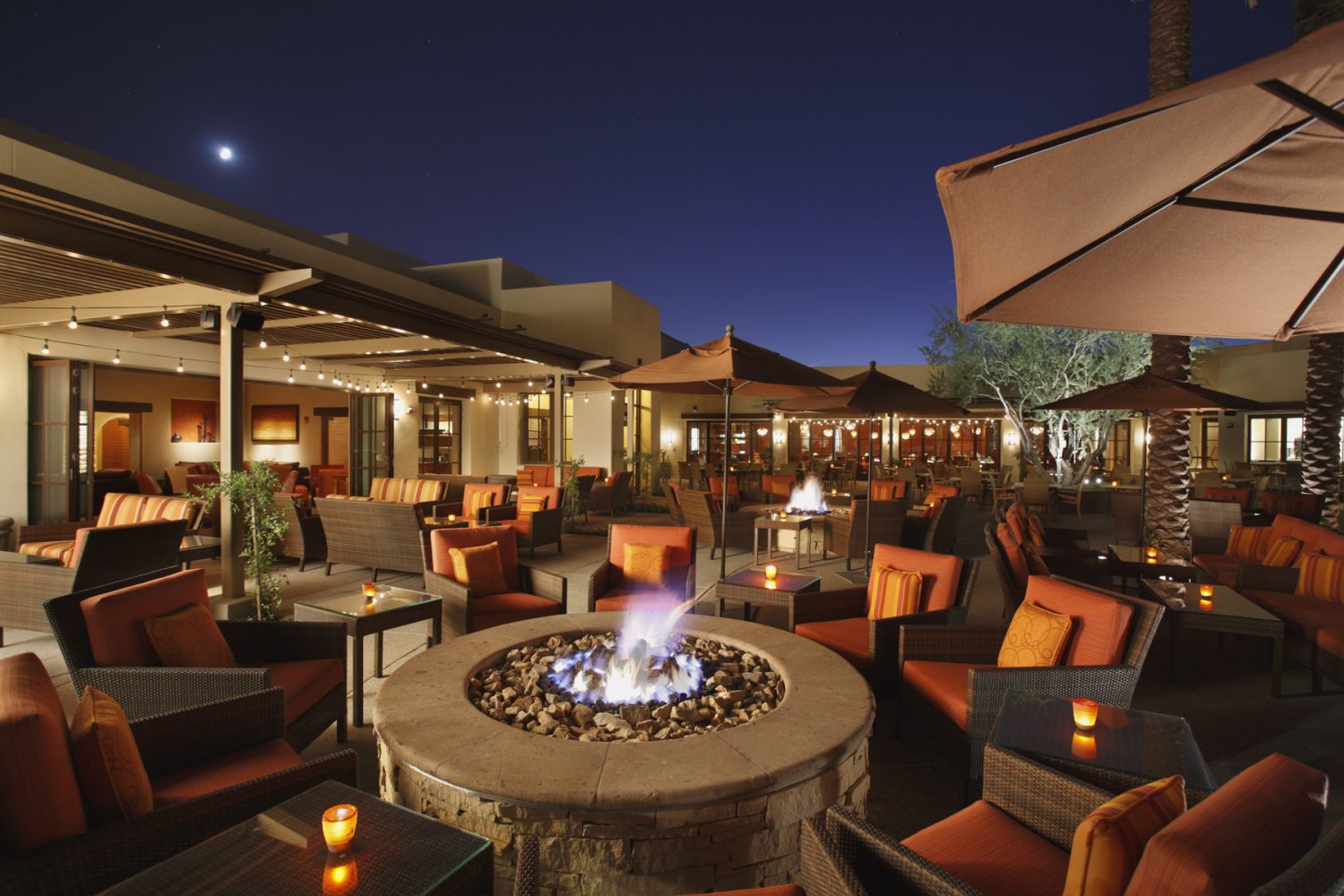 We're currently in that sweet spot when the days are warm but the nights are still best spent in the open air under twinkle lights with a margarita in hand. Before the blazing temps come into play, reserve a spot on the Rita's Kitchen and R Bar patio at Camelback Inn. With mountain views, live music and plenty of space for lounging and lingering, it's a favorite spot for patio dining. Here's what to order:
Matador Margarita Make this refreshing sip as spicy–or mild–as you'd like, with Hornitos reposado tequila, St. Germain liqueur, lime, jalapeño and pineapple. A perfect summer selection.
Golden Tomato Gazpacho Cooling and bursting with fresh veggie flavors, this'll wake up the taste buds and is basically guilt-free.
Avocado Shrimp Toast Yeah, pretty much every menu now has avo toast, but Rita's Kitchen tops its version with large pieces of fresh chimichurri shrimp, cilantro, blistered corn and cotija cheese. Creamy, crunchy, savory and sweet–this dish really checks all the boxes.
Grilled Cheese It is grilled cheese with a seriously swanky makeover of gruyere, smoked bacon, slow-roasted tomato and Parmesan crust. The crispy, golden bread paired with the ooey gooey cheeses puts you in comfort-food bliss.
Chicken Enchilada Rojas Our favorite dish at Rita's Kitchen: traditional, authentic and utterly delightful. Red pasilla sauce, cotija cheese and a helping of vibrant slaw finishes this adored dish.
Desserts galore Do yourself a favor and LIVE IT UP when it comes dessert time. The warm Oaxacan cookies are next-level tasty, fresh-baked with dark chocolate, walnuts and house-made cajeta ice cream. So unique and so very delicious. The key lime dessert offers up a interesting take on the ubiquitous pie, featuring key lime curd, coconut-lime cake, strawberry coulis and strawberry sorbet. This airy, delicate and tart treat screams summer–and it's super pretty. Lastly, the utterly decadent Cake and Shake is a picture-perfect (seriously #goals) celebration of the time-honored duo of chocolate and vanilla. A large layered buttermilk Valrhona chocolate cake is paired with a petite vanilla milkshake. The cake is moist and rich, as a chocolate cake should be, while the milkshake tones down the decadence a bit. And the presentation is something to behold.