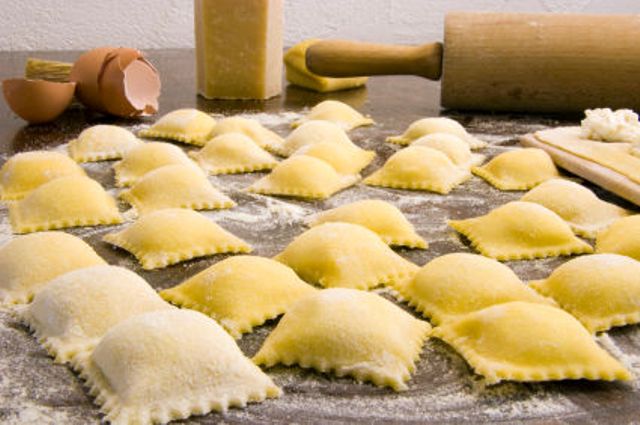 For more than 15 years, Nick's Italian restaurants have provided high-end Italian fare in a comfortable atmosphere where everyone feels like family. Nick's has three thriving locations throughout Scottsdale–each offering something a bit different. For those wishing for a casual, comfortable meal (think red-and-white tableclothes and Rat Pack-era tunes on the stereo)–rounded out with an incredible Italian feast, of course–stop by Nick's popular Frank Lloyd Wright location.
Not surprisingly, Nick's offers a bread basket but instead of stiff rolls, though, Nick's breads have been freshly baked and would be deserving of a spot on the appetizer menu. (Ask for the garlic dip to go along with it. It's so amazing, it's worth the week of bad breath.) As a starter, the Romano salad offers simple, straightforward deliciousness: mixed greens and shaved carrots topped with a few olives, mozzarella and a balsamic dressing.
Nick's entrees are also steeped in tradition and simplicity with each dish reminding you of something your Italian grandma would make for the entire family on Sunday nights. The chicken parmesan is no expection, and Nick's certainly doesn't skimp on the entree size. Nick's also knows how to do pasta right, offering hearty pasta plates rounded out with delectable meats, seafood, cheeses and more. Table favorites include the butternut squash ravioli and the Tagliatelle Rustica topped with spinach and ricotta. Again, simple and scrumptious.
And those who come from an Italian household know that dessert is just as important as the start of the meal. This sure is obvious at Nick's at the dessert menu is just as long as the listing of appetizers. Favorites are the homemade chocolate chip cannoli (don't bother tempting to share one of these–you'll want one all to yourself) and the heaven-sent tiramisu. As you stick your spoon into the homemade tiramisu and hear the sounds of Frank Sinatra and the like playing throughout the restaurant, it is easy to forget that you're sitting in a strip-mall eatery in Scottsdale. www.nicks-italian.com.