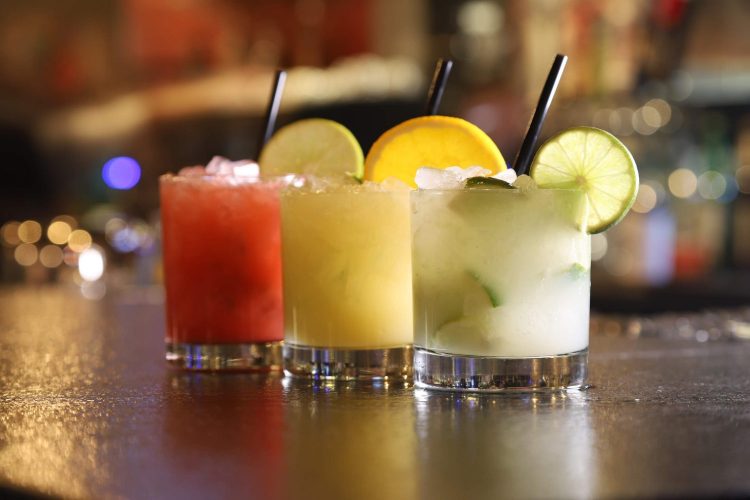 Galeto Brazilian Steakhouse, a new open in Chandler, has a little something for everyone. It is casual enough for a fun night out with friends and high-end enough for a special occasion with family. It offers up a great selection of cocktails for imbibers (the tableside Caipirinha is not to be missed), while gluten-free diners can enjoy a variety of made-for-them appetizers. The gourmet bar is chock-full of delicious eats for seafoodies and fabulous veggie-forward dishes. And the meat–well, the meat is definitely the star of the show at Galeto.
The Galeto experience is two-part; it comprises the traditional Brazilian "churrasco" and the gourmet bar. ("Churrasco" is a cooking technique originated south of Brazil in the early 1800's.) Upon being seated, and ordering up the aforementioned Caipirinha, guests are invited to dig into the gourmet bar. The bar features dozens of delicious hot and cold dishes, including mussels, salmon, lobster bisque (a definite standout!), potatoes, black beans and rice, a variety of salads, cheeses, cured meats and much more. While a single trip the gourmet bar would make a meal, the Galeto experience doesn't stop there.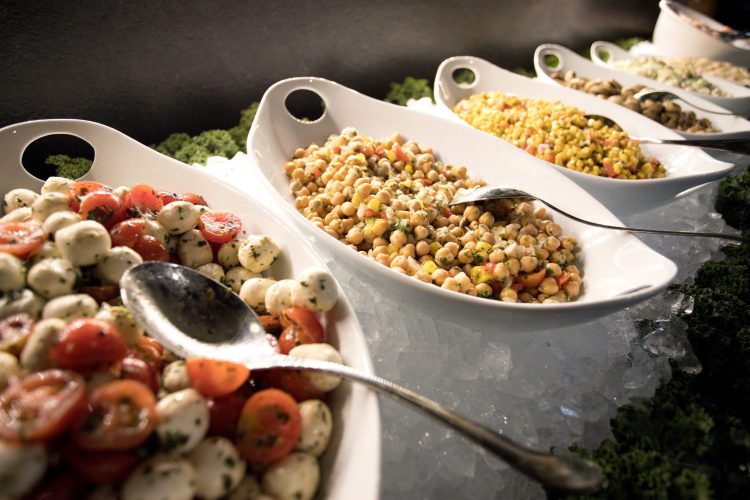 Back at the table, guests can dig into warm appetizers like polenta, fried banana and, our favorite, gluten-free pão de queijo, a cheesy and addictive Brazilian bread. Once they are ready for the meat parade to begin, each diner flips their two-sided token to green to alert Gauchos to send over the goods. (Done with meat for the moment? Flip the token to red.) Galeto spotlights between nine to 14 rotisserie meats, including beef, lamb, pork, chicken and sausage, that are carved table-side. Not seeing the meat you'd like? Simply let the server know. During a recent visit, the parmesan pork and picanha were mouthwatering favorites.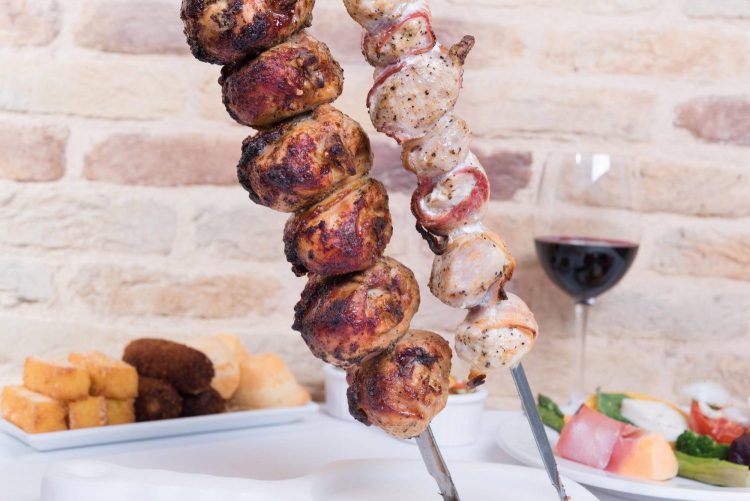 Though it is hard to turn away from all-you-can-eat meat, save a few bites for Galeto's impress dessert lineup. Though there are around a dozen sweet offerings to choose from, share the Brazilian pudim, which is a Brazilian specialty flan. Decadent, rich, creamy and the perfect caboose to a memorable meat parade.