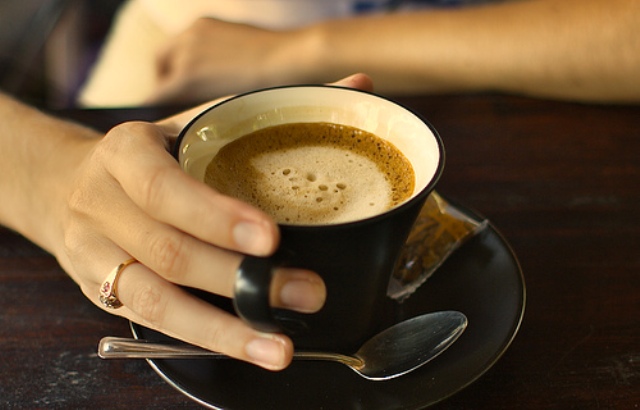 Move aside Starbucks and Seattle's Best, these independent coffeehouses in Phoenix are setting the bar for the ultimate coffee experience.
LUX coffee, Phoenix
After making themselves comfortable in a new space last year, LUX coffeebar has continually brought out the best in pairing the coffee culture with a modern twist. Chic lines set in a rustic, urban atmosphere merely reflect their state-of-the-art barista bar and mouth-watering coffee beverages. And don't forget their hip cocktail bar at night. www.luxcoffee.com.
Cartel Coffee Lab, Tempe
The name alone speaks to what Cartel Coffee Lab is about. With in-house roasting daily and coffee beans from different regions, the place focuses on the education and enjoyment of the world's most beloved beverage. Their baristas have also competed in barista contests around the country, so you know you're getting a beautifully crafted rosette from a perfectly pulled shot and foamed milk in your latte. www.cartelcoffeelab.com.
The Coffee Shop, Gilbert
Beyond the fact that the owners and bakers are champions of an episode of "Cupcake Wars" of the Food Network, their namesake is credited to the fact that their coffee is pretty darn good too. What makes it even better is the cottage-like farm atmosphere they have created in Gilbert. There's nothing like a nice cup of coffee in the garden to start—or finish—your day. www.thecoffeeshopaz.com.
Village Coffee Roastery, Scottsdale
Village Coffee Roastery, brainchild of chemist, Craig Sellmen, and one of the oldest independent coffeehouses in Arizona began as an experiment with the finest Arabica beans from around the world. It soon became a quaint coffee joint that boasts bold flavors of different roast profiles as well as a food menu to make your breakfast or lunch hour worth savoring. www.villagecoffee.com.
Luci's Healthy Marketplace, Phoenix
It only makes sense that a recent winner of AZFoothills.com's Best of Our Valley for best cup of coffee would truly be one the best in the Valley. Situated in the lovely, little Luci's Healthy Marketplace, the coffee bar features locally roasted organic coffee and iced beverage, whether you need a quick pick-me-up or a smooth blended drink to calm you down. www.lucishealthymarketplace.com. –Kirstina Bolton