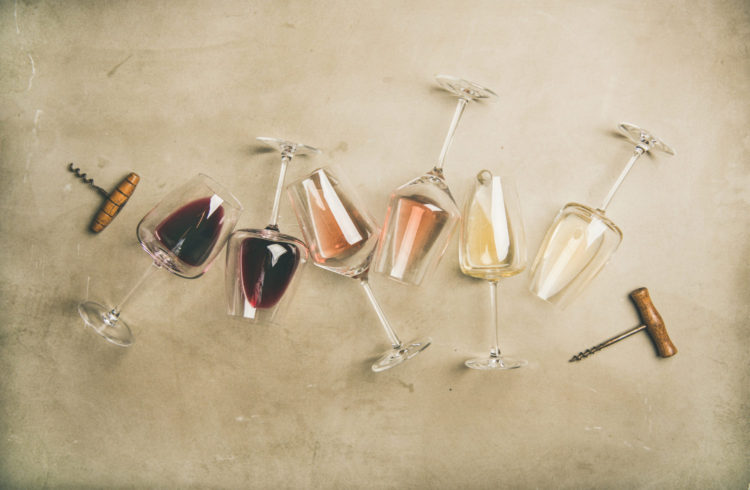 Are you a Gemini craving a versatile Gewurztraminer or a fiery Aries desiring a Spanish Tempranillo? Check out the best wines to sip per your Zodiac sign.
Aries 
Featuring cherry, plum and fig flavors, Spain's No. 1 favorite Tempranillo goes perfectly with your confident and fiery personality. And adventure in itself, this is a no-pairings-necessary type of wine—ideal for the energetic and spontaneous lifestyle you're accustomed to. 
Taurus 
A lover of pleasure and earthly delights, you crave a wine that pairs well with delicious food, making the French full-bodied, tannin-filled Syrah ideal for those lavish late-nights you love to share with your VIPs. 
Gemini 
Versatile and curious, you would never hide from trying one of the most delicious and underrated wines. Gewurztraminer is a heavenly, refreshing wine full of summertime magic to share with your friends, just in time to welcome your next solar return!
Cancer 
There's a reason why pinot grigio is a long-time favorite. This zesty white wine's acidity beautifully combines with notes of lemongrass, green apples, and honeysuckle—making you feel right at home wherever you go. 
Leo 
For regal Leo, it's not about fuzz or brands as much as it is about flavor, and zinfandel has lots of it! Bold, rich and spicy, this no-nonsense wine will delight you whether you have it with or without food. 
Virgo
Virgo's eye for quality is unmatched, making cabernet sauvignon your choice due to its high concentration and age-worthiness. As someone who prefers to not take any chances, this full-bodied wine is your safest bet. 
Libra 
As one of the most social signs, you need a wine that reflects your fun and bubbly personality. With a perfectly balanced flavor, sparkling rosé is the ideal wine for every occasion while bringing people together in the spirit of celebration. 
Scorpio 
Featuring striking flavors of cherry, coffee and anis, Nebiolo can only be as interesting as your passionate and powerful sign. Fully enjoy it from the moment this old, legendary wine's leathery goodness stimulates each one of your senses.
Sagittarius  
As an extravagant Archer, you always gaze at the horizon in search of excitement. With its extraordinary history and flavor, Lambrusco will not only surprise you; it will feel like a party in your mouth. 
Capricorn
Rich and earthy, cabernet franc is Cap's go-to selection. As the parent of cabernet sauvignon and sauvignon blanc, this prestigious, medium-bodied wine pairs well with a wide variety of foods due to its high acidity and slightly reduced tannin. 
Aquarius 
As the most unconventional sign, you need a wine that is out of the ordinary. Orange is not only rare and exciting, but its robust, dry and honey aromas also make it the best compliment to any exotic cuisine. 
Pisces 
Light and sweet, Pisces' favorite grape is sauvignon blanc. Ideally paired with cheese, hors d'oeuvres or a light meal, it helps create the chill, classy vibe your dreamy and emotional sign is all about. 
–By Narayana Montufar, Senior Astrologer at Astrology.com and Horoscope.com