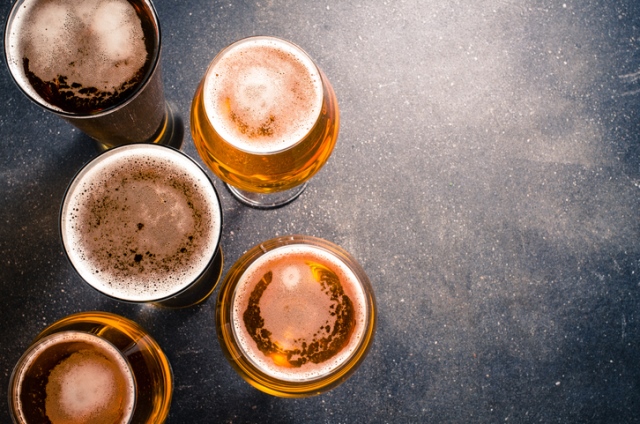 After hours of trick-or-treating, we know you pick out a few of your favorite sweets from your kiddos' Halloween haul. Who doesn't? To turn those candies into an even bigger indulgence, Mesa's craft beer bar, The Brass Tap, offers up few tips for pairing local beers with popular Halloween candy. Cheers!
 Starburst Belgian Saison-style beer
Fruity or sour candies tend to have an acidic after-taste. For a better balance, find an earthy-style beer to off-set any lingering flavors. A Belgian Saison-style beer is brewed with wild yeast that creates an earthy tone. Starburst would pair beautifully with Lolli, one of the flagship beers from The Beer Research Institute in Mesa. It has hints of peach added to it, which are locally sourced from Schnepf Farms.
Reese's Peanut Butter Cups Porter
Any chocolate candy pairs well with a porter. Uncle Bear's Barkley Peanut Butter Cup Porter would be a great local pair for this since it uses a ton of peanut butter in the creation.
Candy Corn A light- to medium-bodied beer
Candy corn is a classic Halloween treat. Try eating it with a light- or medium-bodied beer to draw out the subtle caramel flavors in the candy corn. A Sam Adams Boston Lager would go nicely. Or, for a local option, Arizona's biggest brewery Four Peaks has a seasonal pumpkin beer that would be a great fit.
Twix IPA
Twix has a flavor profile that crosses the board, perfect for your favorite IPA. A great local IPA is Cyanide Dream Black IPA from Grand Canyon Brewing Company.  This is one of the original local breweries that also produces great beers. Cyanide Dream is one of their newest beers, and it's delicious!