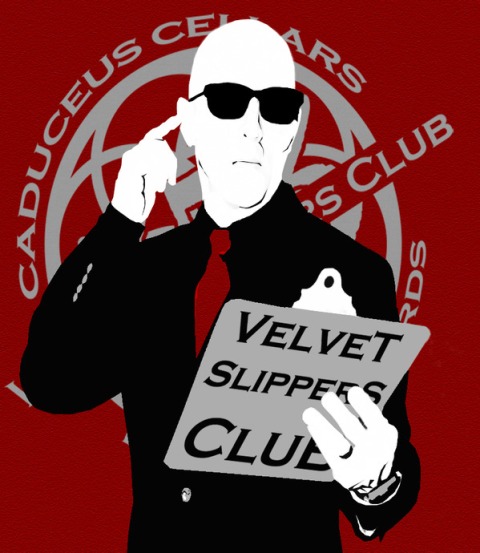 Though the Velvet Slippers Club sounds like something that Hugh Hefner would be involved in, think again. Northern Arizona's Caduceus Cellars and Merkin Vineyards, owned by vintner Maynard James Keenan (he is also the rock star frontman of Tool and A Perfect Circle), have announced the debut of their wine club: the Velvet Slippers Club.
The Velvet Slippers Club features quarterly shipments of three bottles and exclusive merchandise from the boutique winery. Membership also includes exclusive invitations and complimentary tastings at Caduceus' Jerome area tasting room. The Velvet Slippers Club includes three tiers of membership ranging from the vineyard's more well-known varietals to an elite package featuring small production runs and shipment prices range from $70 to $250, depending on the package.
Last year, Keenan had a hit documentary on his hands with "Blood into Wine." The documentary followed the vintner through the winemaking process in Northern Arizona. The DVD will be released Sept. 7 and includes extended interviews and other bonus footage. To sign up for the Velvet Slippers Club, visit http://www.velvetslippersclub.com/.