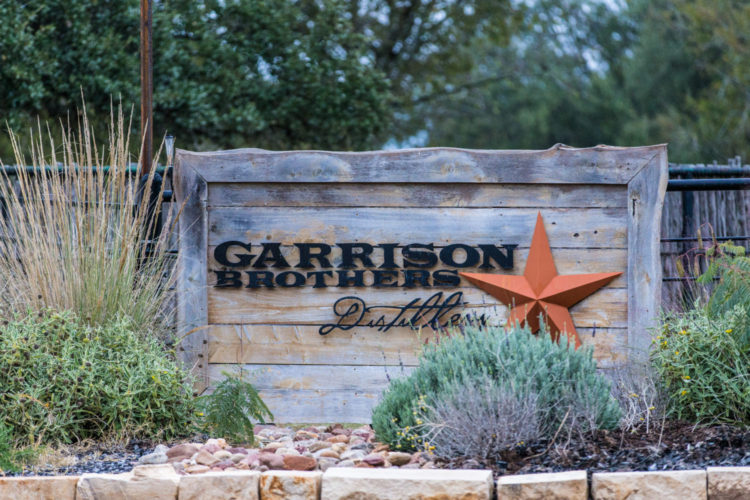 Garrison Brothers is an award-winning bourbon being served and sold throughout Phoenix and Scottsdale and keep them on your radar! You may have seen them on the menu at local establishments like Bourbon & Bones, Buck & Rider, Chambers, Citizen Public House and Lux.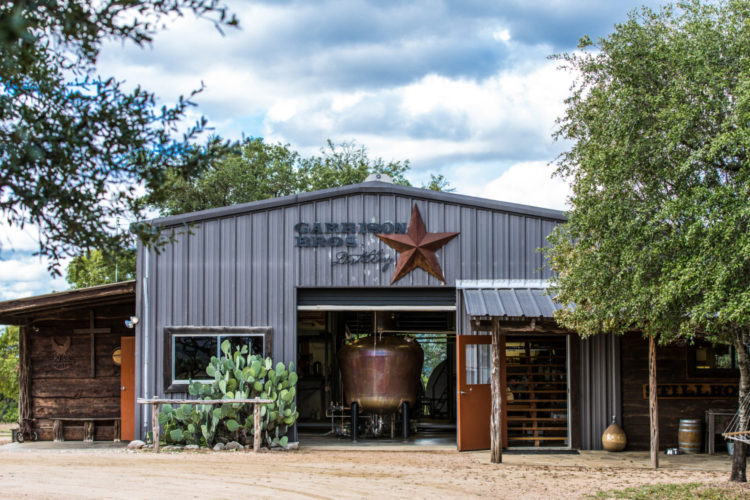 Garrison Brothers became the first legal bourbon distillery in Texas in 2010. Founded by Dan Garrison, this family run business makes award-winning bourbon corn-to-cork on their gorgeous ranch in Hye, Texas, one barrel at a time.
Handcrafted from a sweet mash of premium, #1 food-grade corn, soft red winter wheat from local farms, and two-row barley, Garrison Brothers deliberately uses the highest-quality ingredients to create the highest- quality bourbon.
They offer a small range of expressions from every day to extraordinary.
Small Batch ($89.99): The classic – everything rich and good about bourbon, without the bite. Garrison Brothers bourbon is amber-crimson like a Texas sunset, darker, richer, and fuller than almost any other bourbon on the market.
Single Barrel ($109.99): The embodiment of unique, authentic bourbon, hand-picked by Master Distiller Donnis Todd from Garrison Brothers' best barrels. The Barrels selected for the program are at least four years old – a year older than most early vintages of the Texas Small Batch Bourbon – and once they're bottled, they're gone!
Balmorhea ($159.99) – bold but majestically-crafted, having been aged four years in new American white oak barrels, then transferred to a second new American white oak barrel, and aged for one year. Simply put, this 2-time US Micro Whisky of the Year and San Francisco Double Gold winner is bourbon candy in a bottle. 115 proof.
The Cowboy ($249.99)- One of the most highly coveted bourbon-whiskeys in America – straight from the barrel, unfiltered, uncut, cask strength at 137.3 proof! The Cowboy comes from Garrison Brothers' favorite, most special barrels (set for a couple of years for further maturation) and has won the American Whiskey of the Year in Jim Murray's Whisky Bibles TWICE.
HoneyDew ($89.99) – Infused with 100% Texas-made Burleson's wildflower honey, HoneyDew is a smooth, light bourbon with a subtle honey finish. A departure from previous styles created by Garrison Brothers, this bottle has tasting notes of sweet elderberry syrup, yellow-flesh peaches, apricots, white chocolate, and of course, honey.
Garrison Brothers is available for purchase at select local liquor stores in your area as well as at Total Wine & More, BevMo, and Online.
Checkout These Cocktail Recipes:
TEXAS BREAKFAST
GLASS – Flute
GARNISH – Orange Peel & Bacon
MATERIALS:
1.5 oz. Garrison Brothers Small Batch
.5 oz. Lemon Juice
1 oz. Orange Juice
.5 oz. Maple Syrup
4 oz. Champagne
METHOD
Add Garrison Brothers, lemon juice, orange juice, and maple syrup to a shaking tin and whip, shake. Double strain into a flute and top with champagne. Garnish with an orange peel and bacon.
TEXAS TEA
GLASS – Collins
GARNISH – Lemon Peel & Tea Leaves
MATERIALS
1.5 oz.Garrison Brothers Small Batch
.5 oz. Lemon Juice
.5 oz. Earl Grey, Bergamot or Black Tea Syrup
Topo Chico

METHOD
Add Garrison Brothers, lemon juice, and tea syrup to a shaking tin and whip shake. Double strain in the collins glass over iced and top with Topo Chico. Garnish with a lemon peel and tea leaves.
ABOUT GARRISON BROTHERS DISTILLERY
Garrison Brothers Distillery is a small farm and ranch located in the beautiful Texas Hill Country that authentically produces straight bourbon whiskey. Garrison Brothers introduced the first bourbon whiskey legally made in Texas in 2010 and have since developed a rabid fan base.
They currently have a waitlist of more than 15,000 just to volunteer on bottling days, and their Cowboy Bourbon™ normally sells out within hours of its release. Garrison Brothers are the first legal bourbon distillery in Texas history and are one of the first distilleries in America outside of Kentucky to produce authentic, handmade bourbon whiskey—and only bourbon whiskey. The business was founded in 2006.
Every expression of the Garrison Brothers bourbon is made from a sweet mash bill and barrel-aged in the intense Texas climate. The extreme heat creates multiple aging seasons in a year, resulting in a darker, richer, and fuller bourbon; bolder than almost any other bourbon on the market.
At the San Francisco World Spirits Competition in 2020, the Garrison Brothers team was awarded a double gold medal for its Balmorhea Twice-Barreled Bourbon, a silver medal for its Single Barrel Bourbon, and a bronze medal for its Small Batch Bourbon.
Jim Murray's Whisky Bible named Garrison Brothers Cowboy Bourbon "American Micro Whiskey of the Year" in 2014 and again in 2017. Whiskey Bible awarded the same distinction to Balmorhea Twice-Barreled Bourbon for 2019 and 2020. Garrison Brothers were voted Best Craft Whiskey Distillery in America by readers of USA Today in 2017.
Garrison Brothers is a proud and active member of the communities of Blanco, Fredericksburg, Hye, Johnson City, and Stonewall. The distillery and its barrel barns are open to the public for tours in Hye, Texas. Anyone interested in learning more about the Garrison Brothers Bourbon or in taking a tour of the distillery should visit garrisonbros.com or follow @garrisonbros on Facebook, Twitter, and Instagram.