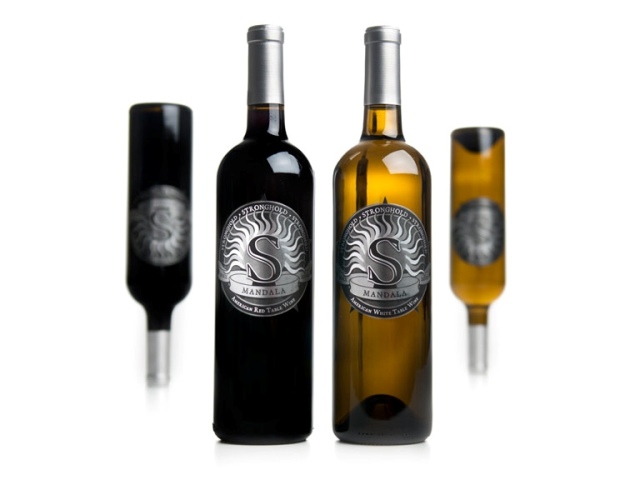 When it comes to picking out a hostess gift or housewarming present, nothing is quite as welcome as a bottle of wine, right? Well, when it comes to picking out said bottle of wine, it's always nice to support local vintners–Arizona grapes are just as tasty as those grown in Napa or France. The pros behind one of the state's most popular and widely recognized brands, Arizona Stronghold, have just announced their new wine venture, this time using fruit from a variety of grape-growing regions: Stronghold Wines.
Arizona Stronghold vintners, Eric Glomski and Maynard James Keenan have created the new Stronghold Wines using an American Appellation and embrace the ability to source fruit from anywhere in North America to create blends under the Stronghold Wines namesake. "Our latest adventure in winemaking has really become an extension of the heritage we worked to build Arizona Stronghold on–the idea of creating wines that would be reflective of the terrain that the fruit grew out of," says Eric Glomski, Stronghold Wines Co-Founder and Director of Winegrowing at Arizona Stronghold and Page Springs Cellars. "With the successful launch of Arizona Stronghold we showed that Arizona could yield quality wines that could stand up to–and even rival–wines produced from other, more universally embraced regions. With Stronghold Wines, the palate we're working with is hugely expansive and we're excited to be using fruit from a range of growing regions with the same credo in mind. What we've really set out to do is acknowledge the complexities of the North American terrain by crafting blends that are expressive of a deliberate combination of these sometimes contrasting regions."
The best part is that you don't have to wait to get a taste of Stronghold Wines. Mandala, the lineup's first bottle, is available for purchase in both a White Rhone blend and a Red Rhone blend. www.azstronghold.com.