Let's pretend it isn't the middle of August. Let's pretend it's actually November. Let's pretend we are busily preparing things like gingerbread, turkey and other warm-weather dishes. Now that we're in the right frame of mind, Mighty Leaf has worked up some delicious twists on traditional holiday fare–using tea, of all things. Here's the yummy lineup: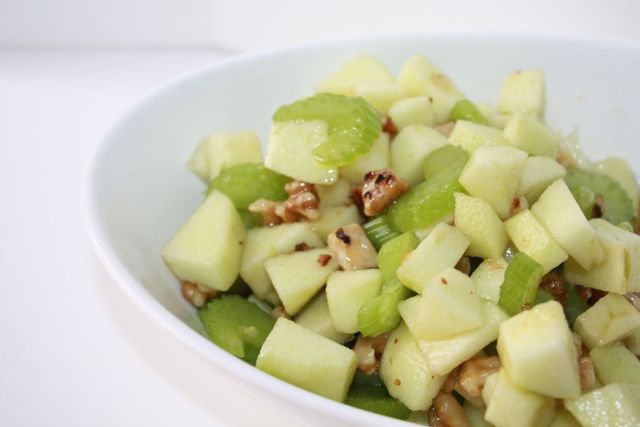 Green Apple and Walnut Salad with Rainforest Maté Dressing
Makes 4 servings
1/8 tablespoon fresh lemon juice
1/8 tablespoon Dijon mustard
2 teaspoons honey
¼ cup Mighty Leaf Tea Rainforest Maté reduction
¼ cup extra-virgin olive oil
½ cup celery, sliced on the diagonal
2 medium Granny Smith apples, peeled, quartered, cored; each quarter then thinly sliced crosswise
1/4 cup walnuts, toasted, chopped
Salt and pepper to taste
Whisk first four ingredients in small bowl to blend. Gradually whisk in oil. Season vinaigrette with salt and pepper. Combine celery, apples and walnuts in large bowl. Add vinaigrette and toss to coat. Season salad to taste with salt and pepper.
To make reduction:
Use two tea pouches to brew one cup of tea following the prescribed five-minute brew time. Then reduce the tea on medium heat to about one quarter cup.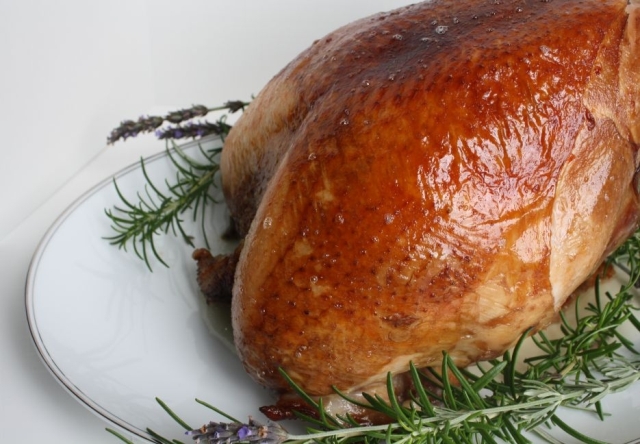 Turkey in Bombay Chai Brine
(for brining a 20-22 pound turkey)
15 Mighty Leaf Tea Bombay Chai Tea Pouches™
2 cups Kosher Salt
1 1/3 cups Light Brown Sugar
Bring one and a half gallons of water to a boil in a large pot. Remove from heat. Add the Tea Pouches and steep for about 20 minutes. Remove the Tea Pouches and add the sugar and salt. Stir until both are dissolved. Cool the liquid. Submerge the turkey in the tea brine. Refrigerate for 36-48 hours. Drain the turkey. Pat dry. Stuff with your favorite stuffing. Tie the legs together. Brush with oil and roast for about 3 hours till the thermometer registers an internal temperature of 175◦ F. Let it rest at least 30 minutes or more before carving. Serve with your favorite cranberry sauce.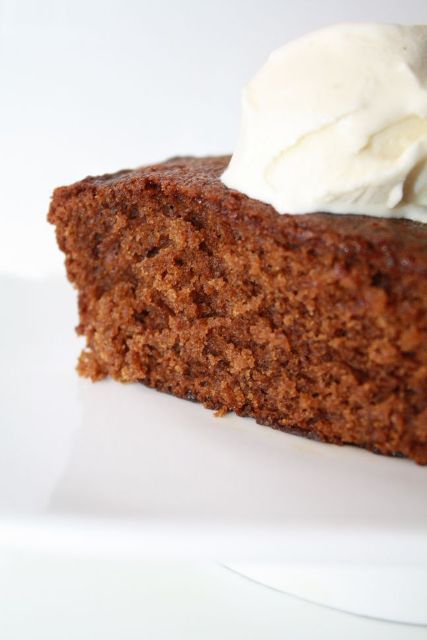 Ginger Twist Gingerbread Cake
Makes 12 servings
2 1/2 cups All-Purpose Flour
1 1/2 teaspoons Baking Soda
1/4 teaspoon Salt
1/2 cup Butter
1/2 cup Sugar
1 Large Egg, beaten
1 cup Mild Molasses mixed with 1 cup hot Mighty Leaf Tea Ginger Twist infused tea (to make the tea use 6 Tea Pouches™ to 1 cup hot water and brew for 6-8 minutes)
Preheat oven to 350°F. Sift together flour, baking soda and salt. Beat together butter, sugar, and egg in a large bowl with an electric mixer at medium speed until creamy, about two minutes. In three batches, alternately beat in flour mixture and molasses mixture at low speed until smooth. Pour batter into a greased nine- by two-inch square metal baking pan and smooth top. Bake cake in middle of oven until a tester comes out clean, 45 to 55 minutes. Cool cake in pan on a rack. Serve with lightly whipped cream or vanilla ice cream.