Are you hoping to turn over a new (healthy) leaf when it comes to dining in the New Year? Salsa might be a dish to explore in 2016 as it does so much more than offer some flavor to your favorite chips. Here, Ryan Bullock, CEO of El Sol Salsa, shares two must-try salsa recipes.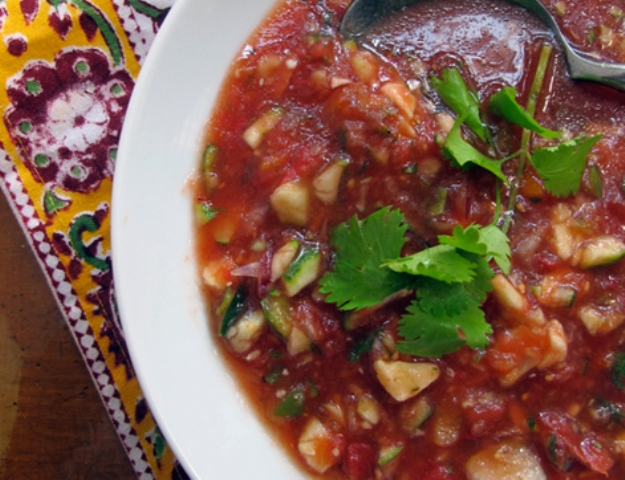 El Sol Gazpacho
Prep time: 10-15 minutes
8-12 ounces of El Sol salsa
6 ounces plain nonfat yogurt
15 oz can cannel beans
3 T. olive oil
2 whole peeled fresh tomatoes
Fresh cilantro
1 tsp. lemon juice
Paprika (garnish)
Optional additions: fresh garlic or grated carrots for garnish.
Mix in a blender to desired consistency. Reserve 1 teaspoon of yogurt per serving for garnish. Chill for 30 minutes for best flavor; this is also great the next day. Serve in chilled bowls with a dollop of yogurt on top and a sprinkle of paprika. Makes 4 1-cup servings.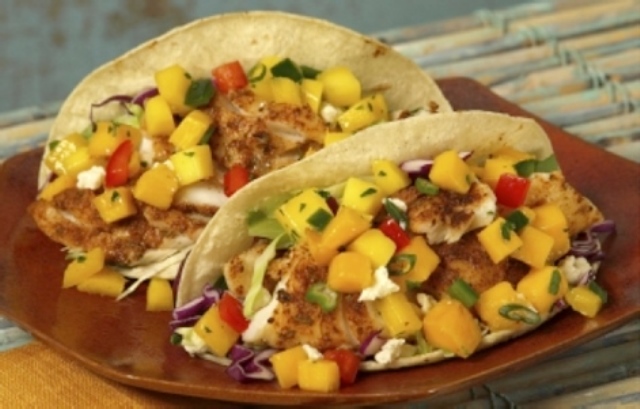 Baja Fish Tacos with Mango Pineapple Salsa
1 pound cod fillets rinsed and patted dry
1 teaspoon chili powder
1/2 teaspoon ground cumin
1/2 teaspoon Mexican oregano
1/2 teaspoon garlic salt
8 corn tortillas warmed
1 cup El Sol Mango Pineapple Salsa
2 cups shredded green or red cabbage
1/2 cup crumbled Cotija cheese or shredded Monterey Jack (optional)
parchment paper or tin foil:
Preheat oven to 425°F. Mix cumin, oregano and garlic salt in a small bowl and sprinkle over the fish. Place each seasoned fish on 18 inch parchment paper or tin foil and fold the paper/foil to completely seal the fish. Place the wrapped fish on a baking sheet and bake in the oven for 15 to 18 minutes. Carefully open packets to release steam. Divide the cod between each tortilla and sprinkle cheese directly on top of the fish to melt. Top with cabbage and Sol Mango Pineapple Salsa.