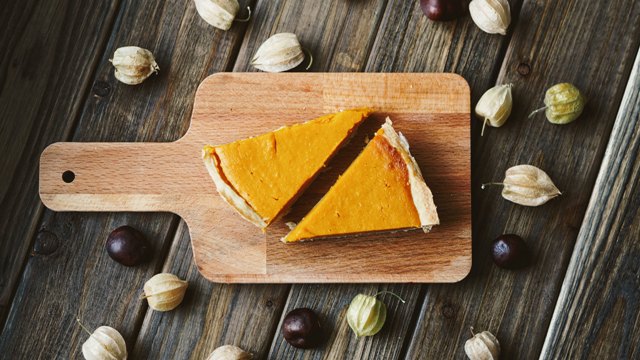 Photo by Natalia Y on Unsplash
'Tis the season for all things pumpkin and spice! The good news is, you don't have to sacrifice your diet to fulfill your fun fall cravings. Pumpkin boasts lots of health benefits, making it a great option to include in your diet. In fact, the pumpkin contains 19 vitamins and minerals, antioxidants and filling fiber. When carving up your jack-o-lantern this Halloween, don't toss the scraps in the garbage just yet! Judy Nicassio, lead nutritionist at Rejuvena Health & Aesthetics shares lots of fun and ways to prepare pumpkin treats for your family and friends.
Pumpkin Puree:
1 medium pumpkin
Olive Oil
-Cut the pumpkin in half, remove the seeds, brush with a tiny bit of oil and place the two halves face down on a tray.
-Roast at 400 F until soft.
-Scrape out the flesh with a spoon and run it through a food processor or blender to make a puree.
-You can then freeze it in sealed containers and keep it for months!
Pumpkin, Chocolate Chip and Oatmeal Cookies:
Wet Ingredients:
½ cup of 100 percent pumpkin puree
2 tbsp melted coconut oil
3 tbsp unsalted natural peanut butter
3 tbsp coconut sugar
3 tbsp pure maple syrup
1 egg
½ tsp vanilla extract
Dry Ingredients:
1 ¼ cups gluten free rolled oats
½ cup + 2 tbsp gluten free oat flour
½ Tsp baking soda
¼ Tsp baking soda
¾ Tsp ground cinnamon
¼ tsp ground cloves
¼ tsp ground nutmeg
1/8 tsp salt
Additional Ingredients (for topping)
¼ cup vegan chocolate chips
2 tbsp pumpkin seeds
2 tbsp pecans, chopped
2 tbsp dried cranberries, chopped
– Preheat the oven to 350°F.
– Add wet ingredients to a large bowl and whisk until well incorporated.
– Add the dry ingredients and whisk together until thoroughly combined. Fold in additional ingredients (chocolate chips, pumpkin seeds, pecans, and dried cranberries).
-Evenly space apart cookie dough. Press toppings into the top of each cookie. Use a fork to flatten cookies, they will not spread during baking.
-Bake for 10-14 minutes.  Allow to cool on a cooling rack for about 30 minutes, or until completely cool.
Creamy Pumpkin Pie (No Baking!)
For the crust:
3 cups of toasted nuts (you choice)
3 tablespoons coconut oil
2 tablespoons maple syrup
1 teaspoon ground cinnamon
Pumpkin Filling:
1 cup pumpkin puree
3 ½ Tbsp cornstarch
1/3 cup sugar
½ tsp pumpkin pie spice
Pinch sea salt
1 2/3 cup unsweetened milk (you can also use almond or coconut milk)
½ tsp vanilla extract
Coconut Whipped Cream:
One 13.5 ounce can of full-fat coconut milk, chilled overnight
2-5 Tbsp powdered sugar
½ Tsp pure vanilla extract
-To make the filling, place all dry ingredients in a saucepan and whisk to combine. Then add pumpkin puree and whisk again. Slowly pour in milk and stir again until well combined.