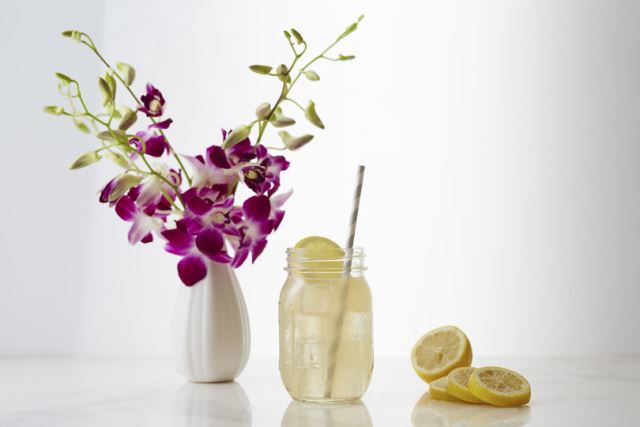 Toast to dear ole Dad with these delicious cocktail recipes this Father's Day weekend.
Perfect Rye Martini (pictured on homepage)
1.25 oz Belvedere Pure
1 oz Sweet Vermouth
1 oz Blanc Vermouth
Combine all ingredients in a mixing glass with ice and stir for 25 seconds.  Strain into a chilled glass and garnish with a lemon twist.
Crown Royal Honey Lemonade (pictured)
1.5 oz Crown Royal Honey-flavored whisky
3 oz Fresh-Squeezed Lemonade
Combine indigents in glass with ice garnish with lemon wheel.
BLT
1.3 oz Bulleit Bourbon
4 oz Tonic Water
A wedge of lemon
Shake with Ice, serve on the rocks in a rocks glass.  Garnish with a lemon wedge.