Now that we're in the homestretch of summer, we may want to start thinking of pumpkins and cider–but we still have a few triple-digit days left. To keep cool, mix up these cocktails from Southern Rail in Phoenix at home before those fall days kick in.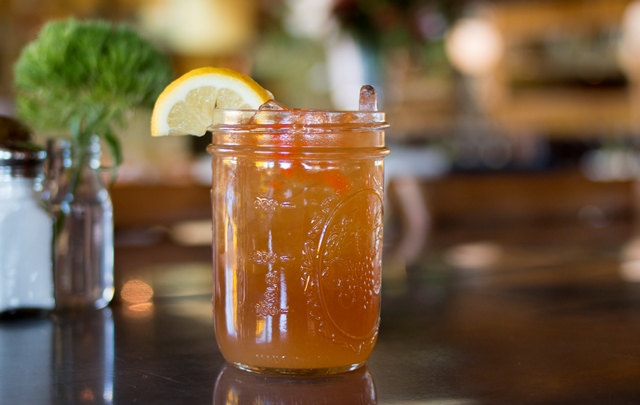 Creole Lemonade
(Large batch, one gallon)
Glass: Mason jar, fill with ice
1 bottle Cruzan Rum
½ bottle Hangar Citron Vodka (½ bottle if 750ML; 1/3 bottle if 1 Liter)
½ bottle Tapatio Reposado Tequilla
¾ bottle Pimm's No. 1
3 T Lemon Juice
6 T Honey syrup
Combine contents into storm pourer. Fill  mason jar full with ice, pour liquor mix to half, top with lemonade. Add 2 dashes of hot sauce. Garnish with lemon wheels.


The Gentleman Johnson (reference to blues legend Robert Johnson)
Glass: Mason jar, fill with ice
2 oz Whipper Snapper Whiskey
4 oz sweet tea
1 oz lemonade
½ oz triple sec
Garnish with lemon and mint.