While the kiddos are getting their tricks and treats on this week, kick back with your pals to savor these Maker's Mark-infused recipes. Whether you want something sweet or savory, here are two recipes sure to kick up your Halloween holiday.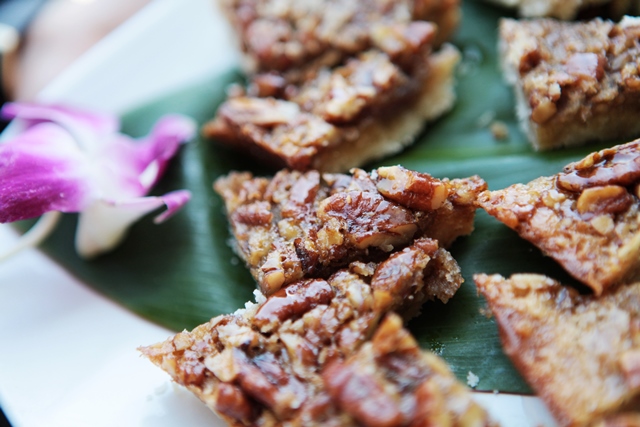 Maker's Mark Pecan Tart
Pecan Filling:
1 cup Sugar
2/3 cup Light Corn Syrup
2 tablespoons Maker's Mark Bourbon
1/2 stick Unsalted Butter, softened
3 eggs
1 tea Pure Vanilla Extract
1/4 tea Salt
2 cups Pecan Halves
In saucepan, combine sugar, corn syrup, whiskey and butter. Bring to a boil, then let cool until lukewarm. Beat in eggs then remaining ingredients. Fill tart shell and bake in a preheated 350-degree oven for 50 minutes.
Pie Crust:
2 cups All Purpose Flour
1/4 tea Salt
2/3 cup Butter, cold
4 to 5 tablespoons Cold Water
Combine flour and salt in a medium bowl; cut in butter with a pastry blender, fork or using your fingertips until mixture resembles coarse crumbs. Stir in enough water just until flour is moistened. Shape dough into a ball, flatten slightly. Wrap in plastic food wrap and refrigerate for 30 minutes. Transfer dough to a lightly floured work surface. Roll out into a 12-inch circle. Using a rolling pin as an aid, place the dough into a 9-inch pie pan, unroll, pressing firmly against bottom and sides. Trim, seal and crimp or flute edge. Prick crust all over with a fork before baking.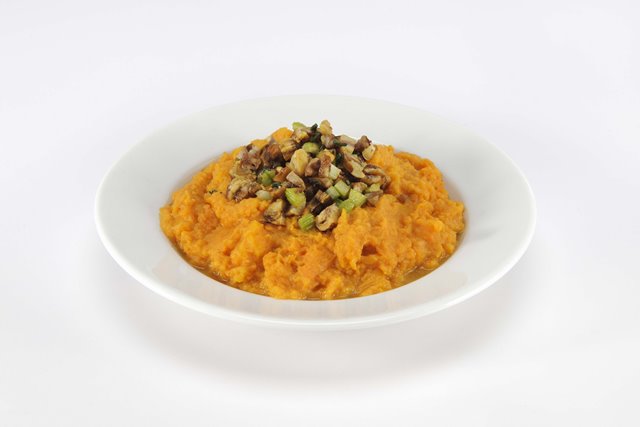 Bourbon Smashed Sweet Potatoes
By chef and TV personality Amanda Freitag
4-5 large sweet potatoes, peeled and large dice
1/4 cup Maker's Mark Bourbon
1/2 cup + 2 tablespoons unsalted butter
1/2 cup celery, small dice
1-1/2 cups whole peeled chestnuts, roughly chopped
1 tablespoon maple syrup
1 tablespoon fresh sage, chiffonade
Salt and black pepper to taste
Place diced sweet potatoes into a large pot and cover with cold water. Add salt to the sweet potatoes and bring to a boil. Simmer the potatoes for approximately 25 minutes or until just tender, not too soft. Drain the potatoes until dry and place them back into the pot. Stir in the ½ cup of butter and the Maker's Mark Bourbon while the potatoes are still hot. As you stir the potatoes they will naturally mash and still hold some of their shape. Season the mixture with salt and pepper to taste. Transfer to a ceramic serving dish and hold. Prepare the chestnuts by first melting the 2 tablespoons of butter into a sauté pan and sauté the celery on a medium heat. After 2 minutes add the chopped chestnuts and the maple syrup to the celery and cook together until incorporated. Finish the chestnuts with the sage and season with salt and pepper. Spoon the chestnut mixture over the sweet potatoes and serve.