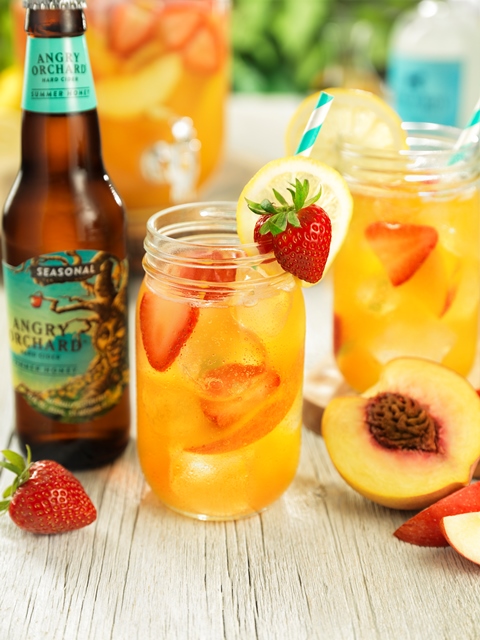 Looking for the perfect fruit-decked punch for sipping poolside during the upcoming July 4 weekend? This Angry Party Punch, from Angry Orchard mixologist Jeremy Oertel, will please both wine and beer drinkers–and those who crave a pretty Instagram shot, to boot.
Angry Party Punch
2 bottles Angry Orchard Summer Honey
6 oz. Vodka
12 oz. Peach Juice
12 oz.White Wine
4.5 oz. Lemon Juice
3 oz. Simple Syrup (1 : 1 Sugar and Water)
Build in a large punch bowl and top with Angry Orchard Summer Honey. Garnish with lemon wheels, strawberry slices and peach slices.