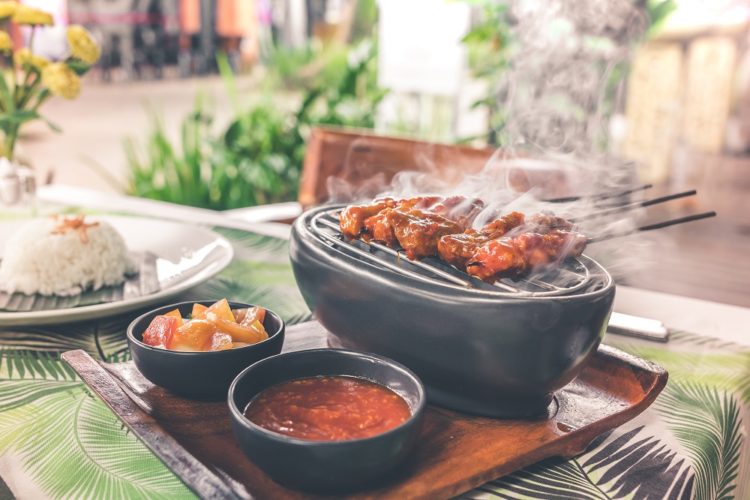 We reached out to some of the top chefs in Arizona and asked them what they recommend to make at home for the 4th of July and tips and tricks to getting the best barbecue.
Chef Eddie Matney – Forest Highlands Country Club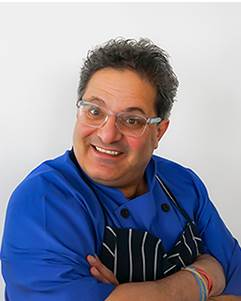 Chef Eddie opened his own restaurant "Eddie's Grill" in Phoenix in 1998. Then he opened a new restaurant "Eddie Matney's" in the Biltmore neighborhood in 2006. He is also the cohost of "Your Life A to Z" two times a week on Arizona's channel 3. He has been named "Number One Chef in the Valley" for five consecutive years by Phoenix Magazine. He now works as the Executive Chef at Forest Highlands Country Club in Flagstaff Arizona.
Here is what Eddie recommends to make for the 4th and how to cook the best food for you and your friends.
Eddie's Watermelon BBQ Sauce

Take your favorite barbecue sauce, add cilantro, a little bit of chili's, dijon mustard, lime, chunks of watermelon and let simmer.

Perfect Ribs

Season with your favorite seasoning.

Dip the ribs in your favorite barbecue sauce.

Wrap in plastic wrap, then in foil.

Cook in the oven at 250º for 2.5 to 3 hours.

Eddie's Berry Shortcake

Take Pillsbury biscuits and lay them out and brush with butter and sugar in the raw and cover with white chocolate chips.

Bake and top with shortcake mixture and whip cream

Shortcake mixture:

2 cups sliced strawberries
Chef Jason Peterson – Switch Restaurant and Wine Bar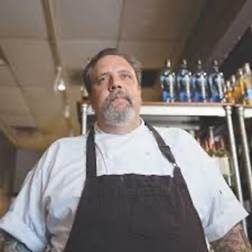 Chef Jason Peterson is the chef and owner of Switch Restaurant and Wine Bar located in midtown Phoenix. He has worked on his skills for decades from restaurants across coast to coast. He believes in creating a culture of respect and compassion. He treats all of his employees like family and makes sure everyone that steps foot in his restaurant are taken care of.
Here is what Chef Jason suggests for a great home barbecue.
Chef Jason's Tips for a Perfect Burger

Have your butcher cut meat fresh.

Get 25% fat to 75% meat ratio for a jucier and tastier burger.

Portion burgers at no more than 5 or 6 ounces.

Season with salt and pepper.

Brush with a little mayo and mustard before they go on the grill. It creates a flavor bomb! (Chef likes Dukes mayo, they dont put sugar in it so it won't burn on the grill.)

Start the burgers on a hot grill and get a good sear. (this will retain all the juices). Turn that grill down to medium once you have a sear going so the outside doesn't char, or move the burger to a more indirect heat part of the grill.

A good burger should be turned once per side and flipped over once.

Chef Jason's Side Dish Suggestions

An artichoke wrapped in foil with a little butter stuffed into coals is a wonderful appetizer.

Veggies are great on the grill.

Cook corn in the shuck directly on the hot spot of the grill.

Potatoes cooked in embers are amazing.
Do not be afraid to invite your chef or culinary professional friends. They are not going to judge you. They will greatly appreciate it. Just do not expect them to man the grill. They want to party and celebrate with you.
Celebrating the 4th at Home
Get out your grill or smoker and enjoy some hot and fresh food. Here are some suggestions of the best tasty foods that are and easy to whip up at home.
Main Meals
Burgers of any kind are always popular on the 4th of July. Although throwing burgers on the grill is very popular, chef's secrets to cooking the perfect patty are to use a cast iron pan instead to distribute the heat to the patty evenly. Season them, wrap them in bacon, or throw some cheese on them to make them your own and specialize them to your taste buds. Top them with condiments of your choice, lettuce, tomato, pickles, mayonnaise, ketchup, relish, or mustard, It's your burger, build it how you want to.
Hot dogs are also a popular 4th of July meal, especially among the younger generations. Top your dog with their favorite condiments. You can even make them more exciting by topping them with chili to make them a chili dog.
If you are not a fan of Hot dogs, you could always try its cousin, bratwurst, which is more of a sausage.
Steak is a great dish for a 4th of July dinner. Pair it with a baked potato and some fruit salad and you have a great American meal.
If you are ready to get your hands and face dirty, then ribs is the way to do it. Make your own sauce, or buy some at the store and stick them on the grill or on a smoker for that great barbeque taste.
We all love when meat is so tender that it falls right off the bone. Pulled pork is always a great idea. Put it on a hamburger bun with barbeque sauce to make it into a sandwich or eat it on its own.
Sides
Boil some eggs and peel them once they are boiled. Cut in half and scoop out the yolk into a bowl and place the whites on a platter. Add some mayonnaise, mustard, vinegar, salt and pepper and place spoonfuls back into whites and top with a sprinkle of paprika.
Cook some pasta and whip up a sauce made of mayonnaise, vinegar, sugar, mustard, salt and pepper with onion, celery, and carrots and mix pasta and sauce together for a delicious pasta salad.
Wash and chop up all different kinds of fruit, such as strawberries, blueberries, raspberries, grapes, pineapple, kiwi, mandarin oranges, and bananas. In a separate bowl mix some lime juice, lime zest, and homey and toss it in with the fruit and serve.
Whip up and dice some potatoes and mix your dressing using a separate bowl. Mix together mayonnaise, yellow mustard, sweet pickle relish, apple cider vinegar, celery seeds and a dash of paprika. Mix the potatoes and dressing together while potatoes are still warm and add some chopped green onions.
Chop some cabbage or buy a bag of coleslaw mix. In a separate bowl mix up some dressing using mayonnaise, apple cider vinegar, dijon mustard, celery seeds, salt, and pepper. Pour into cabbage mixture and stir together and you are ready to serve.
Using fruit and jello flavors of your choosing you can make a delicious jello salad. Add in some instant pudding and cool whip and it will be nice and creamy. A yummy summer treat everyone will enjoy.
When grilling your burgers and steaks, throw some corn on the grill and it will be a great side that everyone will love.
What is a 4th of July celebration without chips? Buy all the flavors you know everyone will love, but you can never go wrong with the classic flavors.
Rolls with butter are always a great compliment to any dish and super easy to serve, all you have to do is place them in a bowl.
Drinks
Non-alcoholic
Lemonade
Sweet tea
Soda
Arnold Palmer
Shirley Temple
Alcoholic
Strawberry daiquiri
Margaritas
Cold Beer
Dessert
Make some homemade or store-bought, it will be a big hit either way, especially served warm with vanilla ice cream.
Everyone will love ice cream sandwiches, including the kids. There are so many different kinds to choose from.
If you want to go all out, make some strawberry shortcake. Mash some strawberries, get some angel food cake and cool whip to top it off and it will be a delicious 4th of July treat that everyone is sure to love.
The 4th of July may look a little different this year, and we may not be able to celebrate like we are used to, but we can still make the most of it with the people we are surrounded by and good food on our tables.