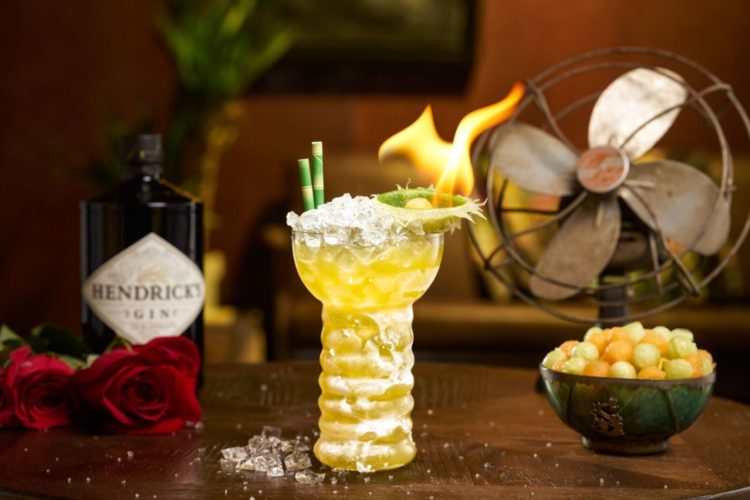 Have a case of the Mondays? Whip up this springy–and spicy–Hendrick's Gin cocktail at home for a delicious way to turn around the day.
Hendrick's Out of Office
1 ½ parts Hendrick's Gin
2 parts cucumber juice
6 chunks of rock melon
¾ parts ancho verde
¾ parts lime juice
¾ parts passion fruit syrup
Method: Shake and strain in a Tiki mug.