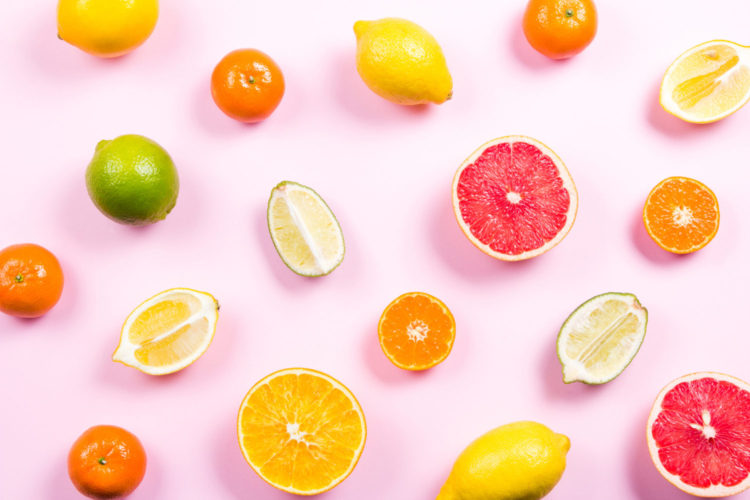 When life gives you citrus, you can make a lot more than lemonade. Cooler weather brings an abundance of citrus fruits to the Valley and with it immune-boosting ingredients for a variety of healthy and tasty recipes.
Citrus fruits such as oranges, lemons, limes and grapefruit are key factors in a healthy, well-balanced diet. By incorporating these fruits into your daily diet, it aids in higher vitamin C intake, digestive health, weight loss, heart health and water intake.
With these great health benefits, it's no wonder we incorporate these fruits into many dishes at Merkin Vineyards Tasting Room and Osteria. Here are three recipes that allow you to use every part of a citrus fruit without leaving any to waste.
Merkin Vineyards' Citrus Marmalade
This waste-not marmalade can be made with nearly all the citrus fruits, including the rind. To seasonally change your recipe, opt for different herbs and spices in each jar such as nutmeg for winter and cinnamon for fall. Marmalades can be kept and used for up to one year, so while your citrus is blooming you can make multiple jars as personalized gifts for friends and family.
Ingredients:
2 cups any citrus (grapefruit, lemon, orange)
1/2 cup lemon juice
2 cups water
2 cups sugar
Mason jars with lids
Preparation:
Peel rinds from all citrus and cut fruit into eighths or sixteenths, depending on size.
Bring a large pot of water to a boil over high heat. Add the peeled citrus rinds, removing to rinse three times to remove bitterness.
Julienne the rinsed rinds into very thin slices.
Place cut rinds, fruit, lemon juice and water in a saucepan over high heat and bring to a boil. Once boiling, reduce the heat to maintain a lively simmer. Stir frequently until the fruit softens, which should take about 40 minutes.
Raise heat and return mixture to a boil, and then add the sugar. Stir continuously until the marmalade begins to darken in color and thicken.
You can jar the mixture immediately and use your preferred method for sealing.
Citrus Tequila Sangria
To cool down during the summer, there is no better way to relax poolside than with a glass of sangria in hand. Mix it up by adding tequila with a refreshing white wine such as Merkin Vineyards' Chubacabra Bubbles or Diddler.
Ingredients:
1 cup water
1 cup granulated sugar
1 grapefruit
3 oranges
3 lemons
6 limes
1 cup tequila
750 mL white wine
5 cups club soda
Preparation:
Combine water and sugar in a saucepan, bring mixture to a boil, then remove from heat and let cool.
Squeeze fresh juice from 1/2 grapefruit, 2 oranges, 2 lemons, and 4 limes into the simple syrup, then stir.
Use a mesh sieve, strain the citrus simple syrup into a large pitcher.
Slice 1 orange, 1/2 grapefruit, 1 lemon, 2 limes, and add the slices into the pitcher. Pour in tequila, wine, club soda, and give it all a good stir.
Serve with ice and garnish with a slice of fruit.
Citrus Compost
After making all your citrus creations, there is no better way than to use what is leftover to help grow more of your produce. By composting the leftover citrus, you are enriching the soil, reducing the need for chemical fertilizers and assisting the soil pH level to grow more beautiful produce.
Steps:
Use all citrus waste (rinds, peels, skin)
Shred into smaller pieces for easier breakdown
Add citrus compost onto desired soil and mix into soil
Keep compost moist
Make the most of your citrus surplus without leaving anything to waste, and your soil will be primed and ready for next season!
—Chris "Smithers" Smith is the executive chef at Merkin Vineyards Tasting Room & Osteria in Old Town Cottonwood.