Halloween is just around the corner. Even though the kiddos will be munching on candy corn and itty bitty peanut butter cups, grown-ups might want something a little more sophisticated to nibble on. Here are a few delicious treats to cure your sweet tooth this Halloween.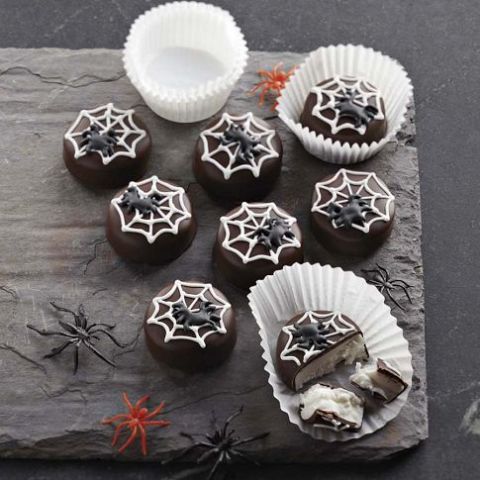 Spider Cakes These handmade moon pies from Two Hearts Bakery combine chewy oatmeal-cocoa cookies with a marshmallow filling. They're covered with a layer of deep, dark Guittard chocolate and topped off with creepy icing spiders and webs. Eight moon pies for $30. http://www.williams-sonoma.com/.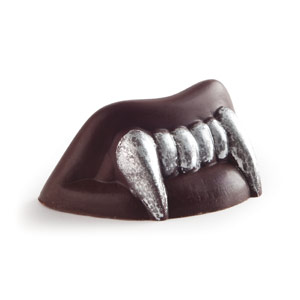 Chocolate Fangs Even if you're Team Jacob, everyone will get a kick out of these chocolate fangs. These dark chocolate lips are accented with edible silver. $15. http://www.deandeluca.com/.



Spooky & Boo Box Decked with black cats, a creepy jack-o-lantern, a bat and an eerie ghost, these burnt caramel chocolates are delicious and sure to give you chills. $20 for eight pieces. http://www.recchiuti.com/.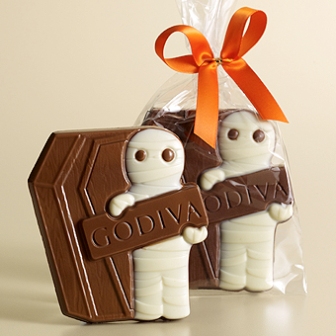 Milk Chocolate Mummy Few things are more decadent that Godiva chocolate, and this milk chocolate mummy is just begging to be a favor at a Halloween party. $10. http://www.godiva.com/.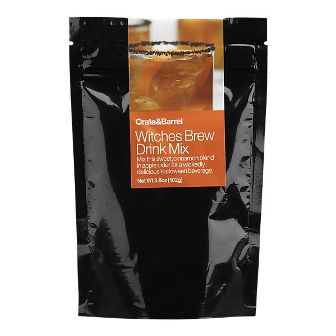 Witches Brew Drink Mix This unique mix makes apple cider or apple juice even more tasty and adds a cinnamon-y kick. For an adults-only Halloween party, add brandy or whiskey for a tasty cocktail. $6. http://www.crateandbarrel.com/.