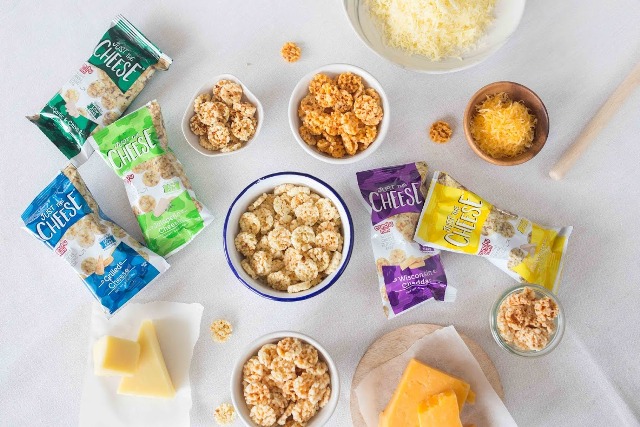 With the new year comes the desire to snack healthier–and more conveniently, if possible. Thankfully, there is a snack option that allows you to have your cheese and eat it too–Just the Cheese.
This tasty snack option comprises 100 percent Wisconsin cheese baked into bars and mini bites, perfect for little hands. Oven-baked Just the Cheese is naturally low in carbs, gluten-free and only 75 calories per bar. The bites and bars are cheesy and crunchy (filling two cravings at once) and available in a variety of flavors the entire family with adore: Aged Cheddar, Grilled Cheese, Jalapeno Cheese, White Cheddar, Wisconsin Cheddar and Garlic and Chive.
Just the Cheese's reasonable portion size and individual packaging makes it easy to throw in a lunchbox (for those needing to get out of the school-meal rut as classes are back in session for spring semester), a gym bag or an office draw.
Just the Cheese prices range from about $2 to about $24.