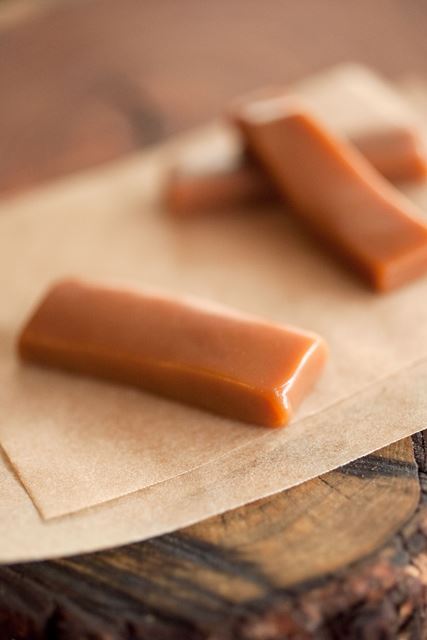 The Valley could always use a little more sweetness. Luckily, Jill McNamara thinks so too. The Valley photographer has launched Millie's Caramels–a name that pays homage to her late grandmother–featuring super-inventive flavors that are sure to please just about any sweet tooth: Salted Vanilla Bean, Bourbon Pecan, Rosemary & Black Pepper, Peanut Butter & Honey, Espresso, Spicy Chili, Lemon, Maple Brown Sugar and Ginger & Toasted Coconut. Plus, Millie's Caramels also dishes out finger-lickin'-good confections, including Caramel on Rosemary & Black Pepper Shortbread, Orange Zest Caramel on Orange and Almond Shortbread, Chewy Brownies with Salted Vanilla Bean Shortbread, Bourbon and Dark Chocolate "Tipsy Turtle," and a "Tropical Turtle" that features Ginger Caramel, Dark Chocolate and Toasted Coconut.
Caramels are sold in packages of eight for $9; confections are sold in packages of four for $14. Currently, Millie's Caramels can be found at Astor House in Phoenix, Urban Table at JAM in Old Town Scottsdale and at various farmers' markets around the Valley each month. Plus, the products can be purchased at www.milliescaramels.com.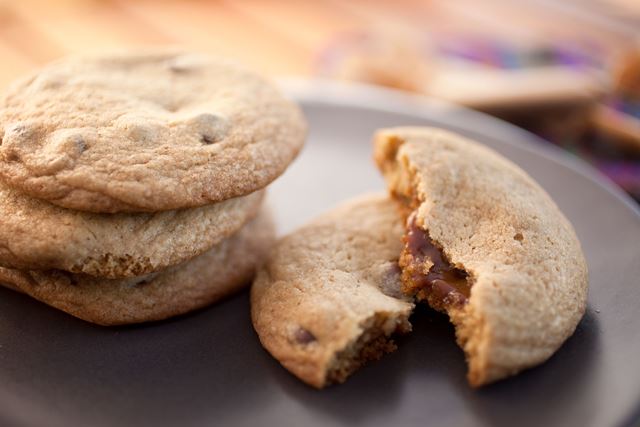 If all this sweet talking has you hungry for more, check out McNamara's amazing cookie recipe using Millie's Caramels.
Chocolate Chip Caramel-Filled Cookies
1 1/2 cup butter, softened
1 1/2 cup brown sugar
1/2 cup white sugar
2 eggs
1 Tbs vanilla extract
2 tsp whole ground vanilla bean
4 cups all-purpose flour
2 tsp baking soda
1 tsp sea salt
1 1/2 cups semi-sweet chocolate chips
18-piece bag of Millie's Salted Vanilla Bean Caramels
Preheat oven to 350 degrees F. Cover a cookie sheet with parchment and set aside. In a medium bowl, whisk together the flour, soda and salt, and set aside. In a large bowl with an electric mixer, beat the butter until fluffy and light, then add sugars and beat until creamy, about three minutes. Beat in the eggs and vanilla to combine. Gradually add flour mixture to the butter mixture, beating well after each addition and scraping down sides of the bowl. Once mixed, stir int the chocolate chips by hand with a wooden spoon. Scoop up a tablespoonful of dough and flatten into a disc. Cut a piece of caramel in half, and press both pieces together gently to slightly flatten. Put on top of the first bit of dough, then top with a second flattened tablespoon of dough. Gently press the dough ball to seal around the caramel. Bake the cookies for 12-15 minutes, or until the centers are set and the edges are golden and lightly crisped. Allow the cookies to cool in the pan about 2 minutes before moving to wire racks to finish cooling.
Photos by Jill McNamara