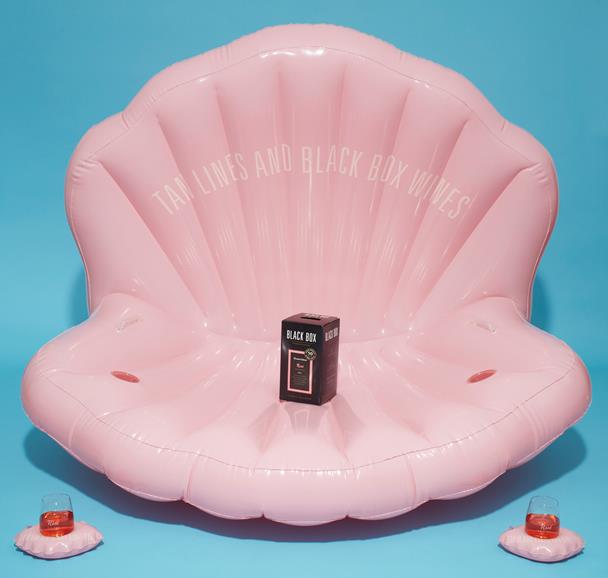 Once those triple-digit days hit, so does everyone's thirst for rosé. Well, the Pool Room and Black Box Wines have partnered on a limited-edition set that screams "you need this for summer."
To celebrate the launch of the new Black Box California Rosé, the brand collaborated with luxury float company the Pool Room to create the limited-edition Black Box Chaise Rosé Set that will make you the talk of the season. Let your friends keep their swan or gummy bear floats as each adorable shell-shaped float is accompanied by two individual floating cup-holders, customized to fit either a standard cup or a Black Box California Rosé Go Pack to ensure there is no loss of rosé this season.
The Black Box Chaise Rosé Set is available on InthePoolRoom.com and Amazon.com for $65 through Labor Day weekend.