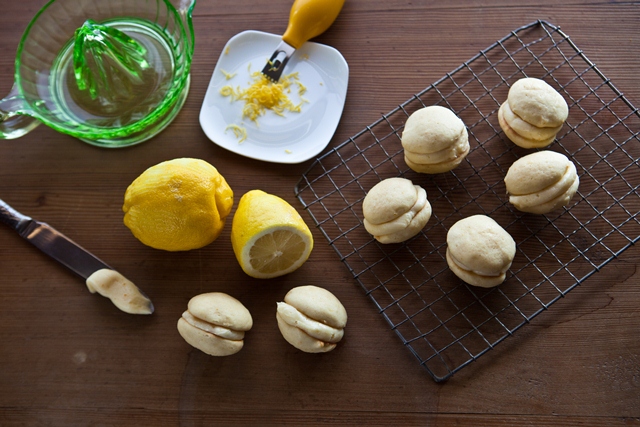 Much like cupcakes were the treat du jour a few years ago (remember when you couldn't drive three feet in Scottsdale without bumping into a new cupcake bakery?), whoopie pies are now the dessert that everyone is raving about. Whoopie pies are spherical treats that are part cookie, part cupcake. Famous in the Northeastern United State, whoopie pies are making their way to Arizona.
One of the Valley leaders in whoopie pies, Whoopie Baking Company, is proud to announce the opening of their new state-of-the-art commercial kitchen in the Scottsdale Airpark located at 7360 E. Acoma Dr. Ste 1. Previously, Whoopie Baking Company's goodies were only available online and were baked in East Mesa.
"This is an epic opportunity for our business as we expand—it's very exciting," says co-owner Jennifer Brya. "Having a centrally located kitchen allows our customers to pick up their orders direct from the source—and fresh from the oven."
The new commercial kitchen is not zoned as a retail bakery, but whoopie pie lovers are encouraged to order online and use the space as a convenient place to pick up their pre-ordered tasty treats by appointment by calling 888.608.1229.
There is even more fun news for whoopie pie fans: This fall, Whoopie Baking Co. will debut its first retail space at Union at the Biltmore Fashion Park in a fun kiosk filled with its finger-lickin'-good whoopie pies. www.whoopiebakingco.com.