Foodie news roundup for the week of August 19.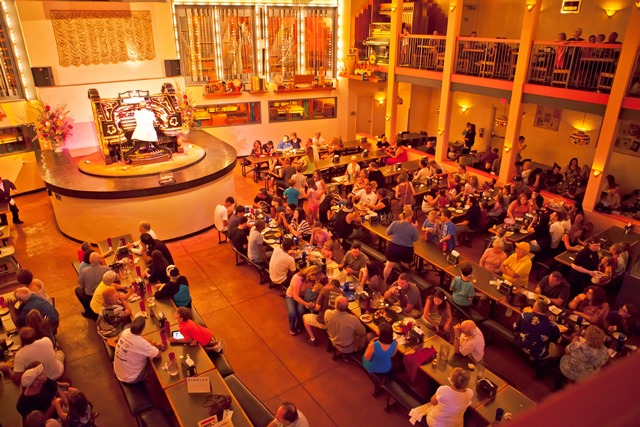 Save the date: August 31 is Phoenix Cooks! at Westin Kierland Resort & Spa.
Yummy summer-friendly dessert recipes. Check out this low-calorie strawberry pie!
The Habit Burger Grill is opening its sixth Arizona location on Wednesday, August 28 in Scottsdale located in the Promenade at 16495 N. Scottsdale Road (Scottsdale Road and Frank Lloyd Wright). Stop by Habit Burger as they offer a sneak peak of their mouthwatering menu during their charity tie-in events on Sunday, August 25 and Monday, August 26. From 11:30 a.m. – 1:30 p.m. on August 25, The Habit will donate 100 percent of proceeds on all menu items to Muscular Dystrophy Association. The Habit will re-open from 5-7 p.m. that day and will donate all proceeds to American Cancer Society. On Monday, August 26, they will be open from 11:30 a.m. – 1:30 p.m. with all proceeds benefiting Children's Museum of Phoenix.
On August 29, all five Valley RA Sushi locations will be hosting a Back to School Party with a variety of themed food and drink specials, plus a guest DJ. To help with back-to-school shopping, RA Sushi will also be giving away five $50 VISA gift cards at each location.
Valley chefs were challenged to put their modern twists on Arnold Palmers for the inaugural Haboob Buster presented by The Joy Bus. Chef Justin Beckett and Sous Chef Jeff Schoening of Beckett's Table accepted the challenge by creating Sweet Tea and Lemon Meringue Pie. Through Sept. 15, a portion of the sales of the Sweet Tea and Lemon Meringue Pie benefits The Joy Bus, a nonprofit organization that delivers chef-inspired meals to homebound cancer patients.
Open to the public and in honor of the 100 Club of Arizona, Organ Stop Pizza (pictured) in Mesa will host an appreciation luncheon from 11:30 a.m.-2 p.m. on Sat., Aug. 24. There will also be a silent auction and 50/50 raffle with great prizes benefiting the 100 Club. Patrons can expect a pizza buffet, salad, ice cream and music performed on the Mighty Wurlitzer organ. Tickets for the Afternoon of Gratitude Musical Luncheon are now on sale at www.organstoppizza.com for $15 for adults and $10 for kids ages 10 and under. They will be sold for $20 at the door on Saturday, August 24 if the event is not sold out.
Humble Pie Pizza will be celebrating National Women's Equality Day at all Valley locations. Women will get one free pizza at any of the Humble Pie locations on August 26.
Gertrude's at Desert Botanical Garden and San Tan Brewing Company are hosting an evening of craft food and beer featuring cuisine by Chef Stephen K. Eldridge and brews by San Tan Brewing Company on August 23 at 6:30 p.m. The dinner costs $49 per person and reservations are required as seating is limited. Call 480.719.8600 for reservations.
For more fab foodie news, follow us in Twitter @AZFoothillsFood, become a fan on Facebook and check us out on Instagram and Pinterest.