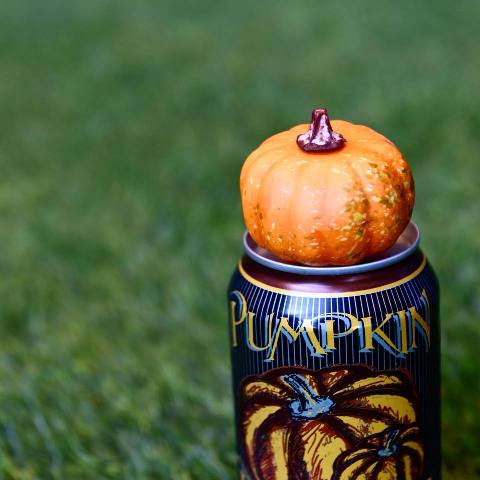 Foodie news roundup for the week of Oct. 8.
Any local knows that the fall doesn't truly begin until they've had their first sip of Pumpkin Porter. Four Peaks Brewing's Pumpkin Porter (pictured), which is now available, is a dark, rich porter combined with all the tasty pumpkin pie spices: nutmeg, allspice, some ground clove and a little ginger. The deep-brown sip is festive and spicy, without the sweetness that most pumpkin offerings have this time of year. Pumpkin Porter is available at various local grocery stores and on draught at Four Peaks Valley locations.
Speaking of beer, Two Brothers Brewing Company is bringing back its fall-friendly High Noon ale. Two Brothers will host a special tapping party on Oct. 18 from 3 to 9 p.m. to celebrate the launch of High Noon tastings, along with a food pairing of High Noon beer-battered jalapeno corn fritters. Additionally, there will be free tastings of the beer, and guests who buy a High Noon will receive the food pairing as a complimentary appetizer.
In honor of National Dessert Month and National Dessert Day on Sunday, Oct. 14, Scottsdale's Chart House is offering a decadent ice cream trio: Maple & Candied Pepper Bacon, Peanut Butter Chocolate Swirl and Pomegranate Ganache. The trio is available now until Dec. 4.
October marks 10 years since True Food Kitchen opened its doors at Biltmore Fashion Park. To celebrate this milestone anniversary, on Tuesday, Oct. 16, at 6:30 p.m., True Food Kitchen at Biltmore Fashion Park will host a community dinner with a five-course curated menu featuring a decade of signature dishes, healthy beverage and wine pairings for $65 per person. Interested guests can RSVP to 602.774.3488 to make a reservation – seats are limited.
Executive Chef Jeremy Pacheco and the LON's culinary team proudly welcome ZD Wines president Brett deLeuze for a multi-course wine-pairing dinner to celebrate the 50th anniversary of ZD Wines on Oct. 20 from 6 to 9 p.m. Guests will not only be the first in town to enjoy a special release sparkling wine, they will also  be treated to a side-by-side tasting of ZD's private reserve pinot noir, including the 15-year-old ZD Pinot Noir, Carneros, 2003, which will be poured from a Salmanazar, a 9-liter bottle. $149 per person (includes tax and gratuity). To register, click here.
Sauce Pizza and Wine has unveiled a limited-time, fall menu with festive eats like the Winter Roasted Vegetable Pizza, made with a white sauce base and topped with seasonal vegetables; the Roasted Portobello and Artichoke Bruschetta,, topped with goat cheese and roasted bell peppers; the Winter Roasted Vegetable and Cheese Sauce Pasta, a twist on Sauce's popular mac n' cheese with oven-roasted cauliflower, butternut squash brussels sprouts, sautéed spinach and dried cranberries; and for dessert, the Pumpkin and Candied Pecan Cannoli, filled with house-made pumpkin ricotta.
Happy anniversary! On Saturday, Oct. 13, the West Valley Irish pub and sports destination Padre Murphy's will be celebrating 25 years in business with an anniversary party featuring 25-cent Champagne, 25-cent beer, giveaways and live music.
Beckett's Table is celebrating eight years in the Arcadia neighborhood by giving away a "Dinner For Eight with Chef Beckett." During the month of October, anyone who dines at Beckett's Table and fills out an entry form is eligible to win a special dinner hosted by Chef Beckett himself. Patrons may dine as often as they want to increase their chances of winning. The winner will be selected and announced on social media by Chef Justin Beckett himself on Monday, Oct. 29. Plus: The beloved restaurant will also host an anniversary celebration on Sunday, Oct. 28, with food, wine and cocktail specials.
On Wednesday, Oct. 17, guests of Match Restaurant and Lounge (and their four-legged besties) are invited to the Howl-o-ween Halloween-themed Yappy Hour. Taking place on the Match patio from 6 to 8 p.m., the event will feature a doggie costume contest, specialty cocktail for just $8 with all proceeds benefiting HALO Animal Rescue, and a special happy hour menu. Reservations can be made by calling 602.875.8080 or online.