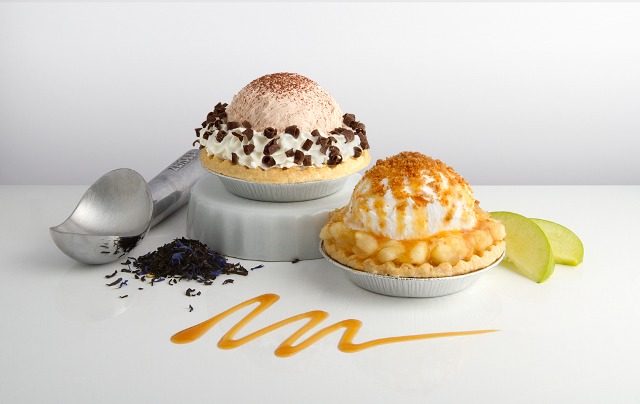 Foodie news roundup for the week of Oct. 2.
Bodega 13 is set to open its newly remodeled patio and a fresh menu on Saturday, Oct. 7. To celebrate, the Scottsdale restaurant will host a special VIP pre-opening night on Oct. 6. Live music with Jordan Jones will kick off the event both Thursday and Friday nights, from 6 to 9 p.m. On Saturday, the fun will continue with vocals from MelanieAnn Murphy from 6 to 9 p.m. (Reservations for patio seating will be required Thursday, and recommended Friday and Saturday and can be made on OpenTable or by calling the restaurant directly.)
To get ready for the 18th annual Tour de Fat in Downtown Tempe on Saturday, Oct. 7, head to Pedal Haus Brewery for (tasty!) kick-off events. As the "official breakfast destination" for Tour de Fat this year, dig into an all-you-can-eat English breakfast buffet from 9 to 11 a.m., including one Pedal Haus beer, New Belgium beer or mimosa for $10 (doesn't include tax). The Tempe Bicycle Action Group is hosting a bike parade launch from Pedal Haus at 12 p.m., and the Tempe restaurant will be hosting a New Belgium custom bike giveaway at 3 p.m. All entrants can receive a free ticket through Eventbrite.
Crescent Highland in Phoenix has officially opened and announces a new retail partnership with The Casual Pint of Central Phoenix. Starting mid-month, The Casual Pint will open the 2,400-sq.-ft. fun and relaxed beer market at the multi-family community, taking the first of three available retail spaces on the first floor. The partnership promises a fully-stocked craft-beer-market and taproom, and exclusive resident deals.
Sprinkles BOO box is now available (through Oct. 31) and features Sprinkles' most popular flavors–vanilla milk chocolate, black and white, and red velvet–plus, limited-edition caramel apple cupcakes. Each dozen box includes all four flavors, decorated with ghoulish orange ghosts and BOO decorations, and sealed with a BOO sticker.
Located in the heart of Old Town Scottsdale, Old Town Gringos is gearing up for 75-degree days with its huge outdoor environment and inviting upper deck with private cabanas. To further enjoy the alfresco dining area, the restaurant rolls out its new fall menu with mouthwatering burgers, comforting mac and cheese creations and taco specialties, plus a variety of mule selections and other seasonal cocktails.
Fired Pie is kicking off the month its new pesto chicken salad, made with Romaine lettuce, mozzarella cheese, fresh mozzarella, chicken, red onion, tomato and Fired Pie's special pesto dressing. Through the entire month of October, $1 from every pesto chicken salad sold at all Fired Pie locations will go to the Muscular Dystrophy Association.
October is National Pizza Month. All day, every Monday in October, guests who dine-in or place a carry-out order can get a traditional 16-in. cheese pizza at Grimaldi's Pizzeria for $10. (Additional toppings, pesto and white pizza are an extra charge. Third party delivery partners are not included in this offer.)
Creamistry is dishing up special new treats: Early Grey and Caramel Apple Ice Cream Pies (pictured). the Early Grey Ice Cream Pie is infused with Earl Grey tea, garnished with whipped cream and chocolate curls, and dusted with dark cocoa powder, while the Caramel Apple Ice Cream Pie is made with apple ice cream and cinnamon apple compote, finished with sweet caramel and crispy streusel topping, all nestled in a pie crust.
Sunday brunch returns to Salty Sow in Phoenix on Oct. 8, featuring breakfast and lunch items from 10 a.m to 2 p.m.  The brunch buffet will be offered for the price of $19.95 per person in addition to $4 mimosas, and a $5 Bloody Mary Bar. Select menu items will include Rosemary Honey Dipped Fried Chicken & Waffles; Green Chili Pork topped with poached eggs and warm buttered tortillas; and Banana Chocolate Chip French Toast with pure Vermont maple syrup.
TEXAZ Grill's dishes up its salute to The State Fair of Texas now through Oct. 22. Dig into "Fletcher's Original State Fair Corny Dog" and the iconic Frito Pie. Plus, wash it all down with TEXAZ Grill's cotton candy lemonade cocktail.
For more fab foodie news, become a fan on Facebook and a follower on Twitter @AZFoothillsFood and Instagram @AZFoothills.