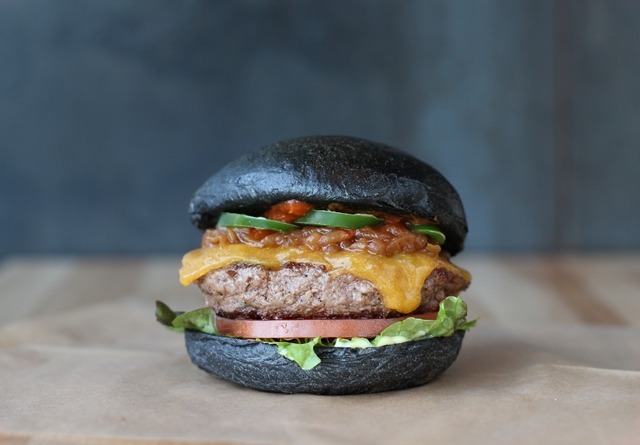 Foodie news roundup for the week of Feb. 22.
On March 5, the Sprinkles Cupcakes ATM will be celebrating its fourth birthday by hiding one $400 gift card in a cupcake box. So stop on by and see if your cupcake is the lucky winner.
Pomelo, a new restaurant concept by the owners of Luci's Healthy Marketplace, is getting ready to open in April and is looking to hire 80 people for their upcoming job fair. The job fair will take place Wednesday, Feb. 24 through Saturday, Feb. 27 from 11 a.m. to 6 p.m. daily. Positions include (but not limited to): hosts/hostesses, restaurant managers, sous chefs, cooks, dishwashers, servers and bartenders. It will be at the new Luci's at The Orchard, located at 7100 N 12th street in Phoenix, on 12th street between Northern and Glendale avenues. Since the venue is not currently open to the public, people can park directly across the street at Our Savior Lutheran Church and walk over to apply in person. Applicants are also encouraged to apply online at lucishealthymarketplace.com.
The much-anticipated and newest location of Kneaders Bakery & Café, located at Power and McDowell Roads in Mesa, opens its doors on Feb. 26. The first 100 guests through the door on Friday, Feb. 26 and Saturday, Feb. 27 will receive a complimentary order of the restaurant's famous Chunky Cinnamon French Toast. When visiting the location during opening weekend, 10 percent of total sales will be donated to AAEC Early College High School.
Hopdoddy Burger Bar's first Phoenix location at The Shops at Town & Country is now open. Famous for its all-natural, hormone and antibiotic-free burgers ground in-house alongside freshly baked buns, this will be the second Arizona location for Hopdoddy.  In addition to the new location, Hopdoddy is pleased to announce its Phoenix/Scottsdale Goodnight for a Good Cause Burger partner Alice Cooper's Solid Rock which provides a facility for kids and students all over the Phoenix area to learn and practice music, creative arts, dance, culinary arts and more. The Solid Rock will receive $1 from each Goodnight Burger sold at all Arizona locations. In alignment with this partnership, the culinary team at Hopdoddy created the "No More Mr. Nice Guy" Burger (pictured) available in limited quantities each day made with angus beef, Tillamook cheddar, hickory barbecue sauce, caramelized onions, sliced jalapenos and sassy sauce in between two Alice Cooper themed-black buns made with activated charcoal powder.
Barrio Queen has debuted an all-new happy hour menu and expanded times. The Queen now welcomes happy hour enthusiasts seven days a week. The new menu will be offered for traditional happy hour from 2 to 6 p.m., and again from 9 p.m. to close. Specials include $4 house margaritas, $4 16-oz. draft Mexican beers, $5 glasses of house red and white wine, and half-off select tequilas.
Tonight, Barrel and Board, a brand new Scottsdale League for the Arts event, takes place at the monOrchid art gallery with eight local breweries and five local distilleries set to pour barrel-aged libations, beer and whiskey. Tickets are $55 at the door. Tickets include unlimited cheese samples and other tasty bites, 4-oz. beer samples, 1-oz. whisky samples and a souvenir tasting mug.
Grimaldi's Pizzeria will be launching an easy-to-use, online ordering system for take-out orders, nationwide on Feb. 29. The system is designed to be user-friendly, and will feature their full menu and will let you customize your order as if you were ordering on the phone. There will also be an option to create an account and save information, such as previous orders, for future use, along with the ability to specify pick-up times for your food.
Davisson Entertainment presents Phoenix's very first PHX Vegan Food Festival at the Phoenix Center for the Arts Campus. The event will be held on Feb. 27 from noon to 5 p.m. general admission, with 11 a.m. early admission for VIPs. A family friendly event, the PHX Vegan Food Festival will feature some of the Valley's favorite vegan restaurants, vegan vendors, a beer garden, and live music and entertainment. General admission is $25 and includes one drink token. VIP admission is $60 and includes two drink tokens, early entry, and a take home souvenir. Kids 12 and under are free.
For more fab foodie news, follow us on Twitter @AZFoothillsfood, Instagram @AZFoothills and become a fan on Facebook.