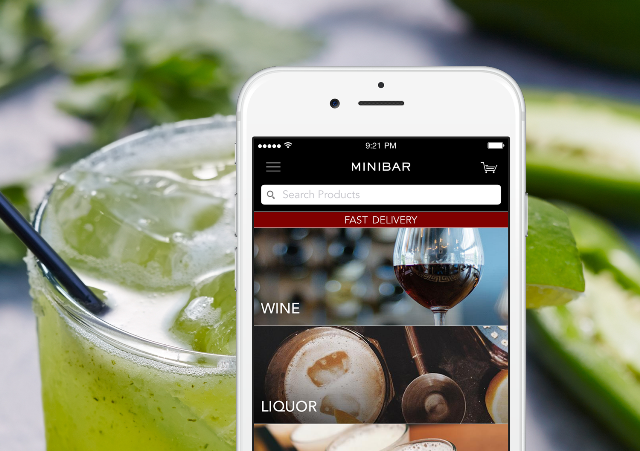 Foodie news roundup for the week of Jan. 11.
Brian Archibald, 18-year vet in the culinary arts. has been appointed Executive Chef for the Boulders Resort & Spa.  In his new position he will oversee the resort's five dining outlets, which includes The Palo Verde restaurant, the Bakery Cafe, The Grill Kitchen and Bar, the Spotted Donkey Cantina, the Spa Café as well as all catering operations.
Speaking of the Boulders Resort & Spa, the will be hosting a specialty wine dinner event on Jan. 28 featuring a four-course meal and wine pairings by Hundred Acre. The reception kicks off at 6:30 p.m. $99 per person, plus tax and gratuity. For reservations, call 480.488.7317.
Through Jan. 24, order the limited-time Ranch Hand Dan Burger from Hopdoddy Burger Bar in Scottsdale. This special features a house-ground chicken patty, smothered with melty Swiss cheese, caramelized onions, mushrooms and topped off with three strips of apple-smoked bacon, egg bun and ranch dressing.
Set for 6:30 p.m. to 8:30 p.m. on Thursday, Jan. 28, the latest edition of Nobuo at Teeter House's Garden Session Series boasts the musical stylings of the recently formed Nanami Ozone quartet, featuring musicians from Numb Bats, Thin Bloods and Sun Ghost. Admission is free, and no drinks or snacks are priced above $10. Seating is, as always, extremely limited for the Garden Series' special events, so reserve a spot by calling 602.254.0600.
The leading on-demand alcohol delivery service, Minibar, launched in Phoenix early this week. Locals can order wine, spirits or beer with just the click of a button on Minibar's app or website (Minibardelivery.com) and receive delivery in under an hour from a local store–with the same pricing as in the stores. Phoenix retail partners, Chandler Liquors and Liquor Wheel 2, are fully-stocked shops with vast assortment of wine, beer and spirits. Minibar is currently serving the Downtown, North Phoenix, Gilbert and Chandler areas, with plans to expand further into Scottsdale and Tempe soon.  There is a delivery minimum of $25 and the $5 delivery fee is waived for the first month.
For the first time, at their Scottsdale location, Sprinkles Cupcakes will be selling their gluten-free chocolate chip cookies. The cookies will be available the entire month of January. These delicious treats are baked fresh daily on site and include morsels of semisweet Callebaut chocolate chips folded into a buttery golden-brown cookie. Purchase them for $3 each or order a dozen for $33 from Jan. 1-31.
Humble Pie will be celebrating its eight-year anniversary by offering half price pizzas–all day, all pizzas–Tuesday, Jan. 19. Dine-in only.
Chef Silvana Salcido Esparza kicks off M.Y.O.M. (make your own mimosas) Sunday brunch at Barrio Urbano. Order the $9 M.Y.O.M. brunch beverage special and get a bottle of bubbly plus a spread of colorful juices delivered right to your table to make your own mimosas. Juice options change weekly and may include grapefruit, mango, jamaica, agua frescas and, of course, O.J.
Chocolate and wine takes center stage at the Musical Instrument Museum (MIM) on Friday, Jan. 22, at the Chocolate and Wine Experience. Hosted by the Scottsdale League for the Arts, event highlights include 10 local chocolatiers, 10 local wineries, a chocolate lovers dream photo booth, chocolate painting, chocolate art displays, chocolate massages, local chocolate beers, chocolate fountain, wine tasting, wine glass etching and more. General admission to the Chocolate and Wine Experience is $60 if purchased during presale or $70 at the door. Admission is all inclusive and includes access to select museum exhibits, food, drink and access to all of the event activities.
For more fab foodie news, become a fan on Facebook, a follower on Twitter @AZFoothillsfood and check us on out Instagram @AZFoothills.