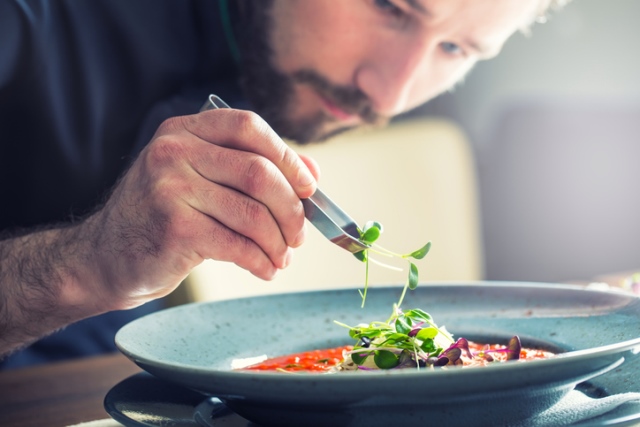 The Arizona Restaurant Association's 2017 Spring Arizona Restaurant Week will kick off 10 days of dining, May 19-28, with more than 150 participating restaurants throughout the Valley and beyond showcasing three-course, prix-fixe meals for $33 or $44 per person. Reserve your spot to memorable meals at Valley favorites like MATCH Cuisine & Cocktails, NOOK Kitchen, Mancuso's, Geordie's, El Chorro, Virtu, EVO and many, many more.
If that isn't exciting enough, the upcoming Fall Restaurant Week in September marks the event's 10th anniversary. Here are 10 fun facts to celebrate the occasion:
In 2008 Arizona Restaurant Week started with 93 participating restaurants in the fall.
In 2011, Arizona Restaurant Week expanded to spring and fall.
Arizona is rapidly growing as one the top foodie destinations in the country.
It is estimated that over 3 million people have dined out during the past 10 years for Arizona Restaurant Week.
The official website, www.ArizonaRestaurantWeek.com gets more than 1 million unique visits in the weeks leading up to a restaurant week.
In 2017, more than 10 percent of employment in the state is provided by restaurant and food service jobs – Arizona leads the nation in job growth potential for this sector.
Nearly 400 different restaurants have participated in ARW over the past 10 years.
The average restaurant sees about a 20 percent increase in sales during Arizona Restaurant Week.
On average, about 60 percent of participating restaurants opt for a $33 menu while about 40% choose to serve the $44 option.
Ten restaurants that have participated in every single year of Arizona Restaurant Week since 2008 are: Avanti, Cowboy Ciao, Deseo at the Westin Kierland, Don & Charlies, Firebirds, LON's at the Hermosa Inn, Roka Akor, Roaring Fork, The Capital Grille (Scottsdale) and The Melting Pot (Scottsdale).
For updates on participating restaurants, check www.ArizonaRestaurantWeek.com.