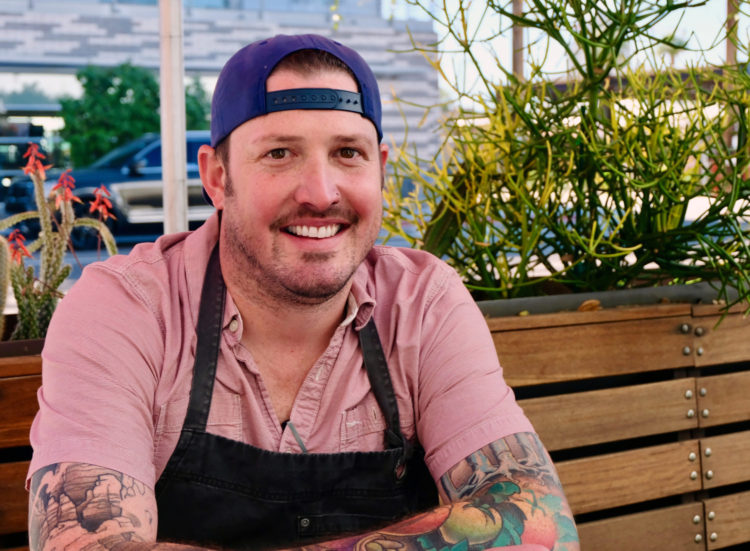 Get to know Chef Joe Rodger of Phoenix's The Dressing Room. (The restaurant is closed during the pandemic, with plans to reopen.) 
How did you get your start in the culinary world?
I started cooking as a means to make some money so I could pursue my passion for climbing and being outdoors. After meeting Chef Scott Heinonen (Tinderbox and The Cottage), I developed a love for cooking and started taking it more seriously. The rest is history.
What is the most rewarding part of your career?
The busy nights at work when everything goes as it should, the food is well received and everyone is happy.
Is there a unique set of challenges that come with a small restaurant? What about certain perks?
As with any career, cooking has its challenges. I think one of the biggest is the unknown, not knowing what to expect at any given point in the day and having to improvise. That said, the perks come from those anxieties. When people love the food you're cooking and you get to tell them a story through what you've created it's pretty high on the list of perks.
What can first-time diners expect from The Dressing Room?
The Dressing Room is awesome because of its open concept. You walk in and you see the line and everyone working and it's a true dining experience in my opinion.  It's exciting and high-energy when it's busy. No frills. Just good people doing great things.
Can't-miss dish at The Dressing Room:
RoRo Burger. Classic.
Located in monOrchid, how big of a role does art play at The Dressing Room?
It's huge. Roosevelt Row is booming, and the scene plays a huge roll in the Dressing Room!
What's new or upcoming for The Dressing Room in 2020?
Great things lie ahead!  We're revamping the menu in a couple weeks to focus on more chef-driven, seasonal and local ingredients.