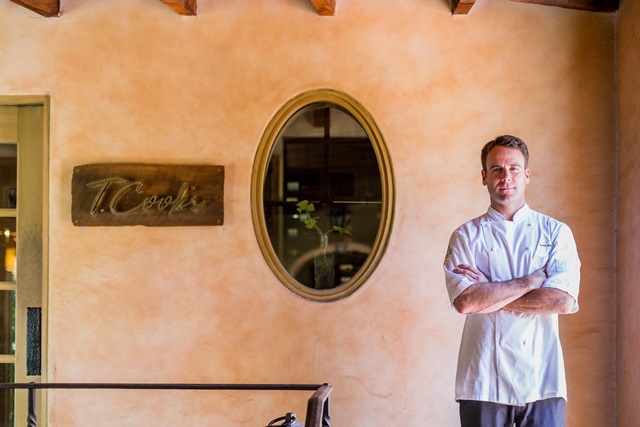 To celebrate Arizona Lodging & Tourism Association's upcoming AZ Wine & Dine, taking place April 13 at Scottsdale Quarter from 5 to 8 p.m., let's meet some of the fest's participating chefs. Today, please meet Executive Chef Todd Allison of T. Cook's at Royal Palms Resort and Spa.
What are your favorite resort restaurants, in the Valley and otherwise? The great thing about Phoenix now is there are too many great restaurants to list; it seems like there is a new spot or concept opening every week. As for resorts, Lon's, elements, Prado and Café ZuZu are all doing great jobs at supporting local businesses and keeping up with trends.
When people are choosing a vacation or staycation destination, how do you think the resort's restaurant factor into their plans?  It's important to have a respectable restaurant on property these days; it's too easy to jump into an Uber and hit up the hot spot in town. If the restaurant has its own buzz and a large local draw, then why wouldn't you want to stay with us!
Many hotels are focusing packages on food adventures. Why is this so popular? Who doesn't like to wine and dine on vacation!?
Many incredible chefs got their start at a hotel restaurant. Why are hotels such a breeding ground for talent?  Hotels tend to be able to support a larger crew, can hold internship programs for culinary schools, and offer more than just a prep position for the dinner shift. Hotels have many outlets and give young culinarians the opportunity to see different parts of the operation while under the same roof. It helps give them direction on where they see themselves excelling.
What are your hopes for resort restaurants in the future? I want to see resorts continue to hire passionate chefs that strive to serve more than your "meat & potatoes" dishes and not only keep up with the trends, but create new trends that move into free standing restaurants.
AZ Wine & Dine tickets are available for $69 per person until April 1. This event is 21-plus and sells out every year, so secure tickets today at AZWineandDine.com,