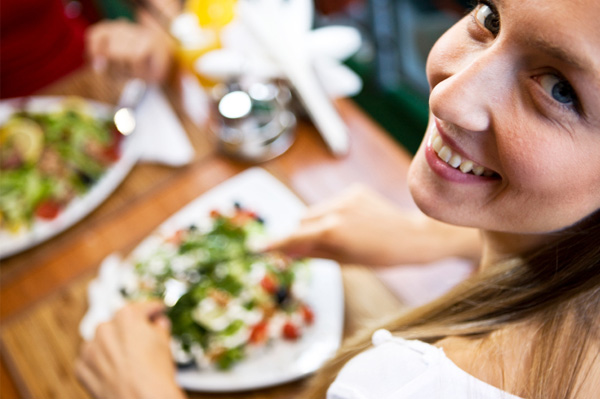 Phoenix's Arizona Science Center might host some of the coolest, most through-provoking exhibits in the Valley. It's new film and lecture series is now giving its guests some food for though. Arizona Science Center and Chipotle Mexican Grill have teamed up to educate Arizonans on the food they eat. Chew on This!, a film and lecture series hosted at Arizona Science Center, will inform guests about food and the broader impact that food has on our health, the environment and society as a whole.
Chew on This! sets out to answer the following questions and more: What foods are showing up on your dinner plate, and how did they get there? What's the difference between organic and conventionally produced fruits and veggies? How does eating "out-of-season" increase our carbon footprint? What do bees really do for the food industry?
"The Chew on This! series will be very enlightening," says Chevy Humphrey, president and CEO of Arizona Science Center. "There's been a growing food movement in the Valley, but many of our residents don't know where their food comes from or how it gets to their local grocery. We're excited to be working with Chipotle to begin a dialogue about food and sustainability."
The monthly events will cover topics ranging from urban farms to the recent decline in the bee population. The series will come to a close on April 20, 2013, with an Earth Day celebration and food festival to celebrate and share sustainability practices.
Chew on This! dates to save this fall:
• Sept. 8: American Meat
• Oct. 13: Lecture by Greg Peterson on urban agriculture
• Nov. 17: Truck Farm
To learn more, visit www.azscience.org.